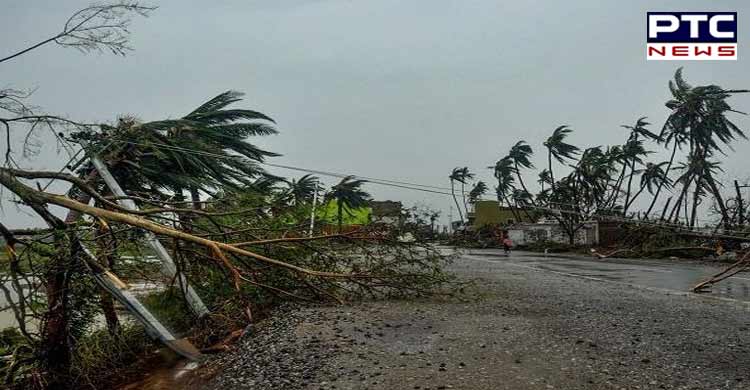 Cyclonic storm 'Fani' to stay over Bangladesh till 4 pm; 12 killed
Nearly 12 people have been killed after cyclone 'Fani' struck Bangladesh on Saturday morning. It is expected to stay over the country until 4 pm today. According to the Bangladesh Meteorological Department, the cyclone eye was located west of Dhaka.
Also Read: Chile: Six killed as plane crashes into house
Five people, including a two-year-old toddler, lost their lives due to the cyclone in Naokhali and Barguna. This takes the total death toll to 12, ever since Fani hit landfall in Bangladesh.  Meanwhile, the United Nations has undertaken efforts to protect the 1.2 million Rohingya in Bangladesh in the wake of the cyclonic storm.
Also Read: Narendra Modi to visit Odisha on May 6 to review situation
More than 4000 centres in 20 districts across Bangladesh were prepared to take in 22,00,000 to 25,00,000 people on Friday as the nation braced itself for Fani. Also, more than 55,000 members of Cyclone Preparedness Program (CPP), including the navy, police, coast guard, fire service, Red Crescent, scouts, local representatives, and the district administration were put on standby.
Also Read: Myanmar forces kill six people belonging to Rebel Arakan Army
While in India, cyclone Fani wreaked havoc in Odisha and West Bengal, killing 3 people and injuring more than 150 people.
-PTC NEWS
Also Watch: