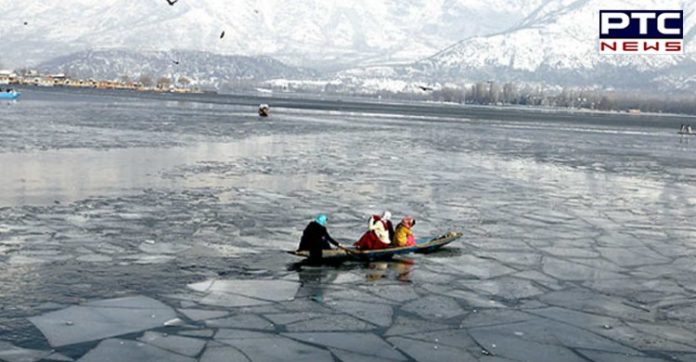 Srinagar Weather amid Chilai Kalan: The Dal lake has partially frozen as Srinagar recorded the coldest night of the winter in last 25 years.

The temperature in Srinagar plunged to minus 8.4 degrees Celsius. Srinagar witnessed the coldest winter night after almost 25 years.
Also Read | Vaccination will be done on four days a week: Arvind Kejriwal
Currently, the Valley is witnessing severe cold wave which has even frozen water bodies, including a portion of the Dal lake.
However, such weather is reminiscent of the past years for the people in Kashmir.

A local resident said that Srinagar witnessed big icicles hanging around house roofs after a long time. This year Chilai Kalan is showing its full might, he said, adding that it was throwback of the childhood days when such scenes were routine every winter.
Meanwhile, the Indian Meteorological Department stated that said it was the Srinagar's coldest winter night since 1995. According to the record, the same minimum temperature (-8.3°C) was recorded in 1995.
Also Read | I have been with farmers since day one: Babbu Maan
Likewise, the IMD added that it does not expect the temperature to fall beyond this. This time the minimum temperature was recorded in the middle of a harsh winter also known as Chilai Kalan.
The dry weather is predicted in Srinagar till January 20. There has been no forecast of snow or rainfall till January 27, however, light rain and snowfall can't be ruled out.
Also, Jammu witnessed cold night with temperature going down to 5 degrees Celsius.
-PTC News