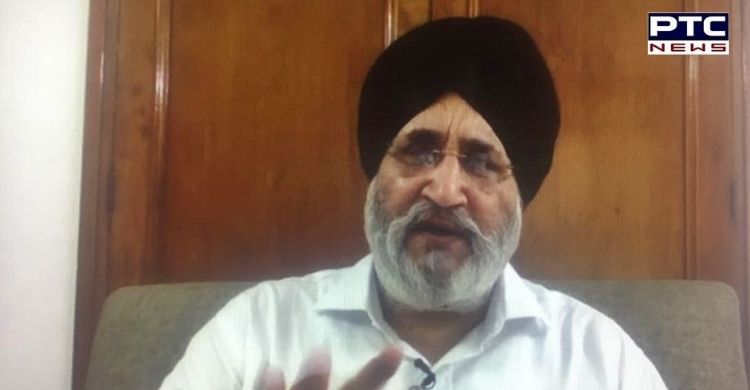 Shiromani Akali Dal (SAD) on Thursday asked the Congress government to get its act together and improve infrastructure and medical facilities at its Critical Care Centres instead of trying to forsake its responsibility by blaming the people for reporting late to hospitals. It maintained that the latest fatality figures indicated that the health system had virtually collapsed in the State.

Former minister Daljit Singh Cheema said it was shocking that 106 COVID fatalities had been reported in Punjab yesterday and that the State's fatality percentage of 2.6 was the third highest in the country. "The very fact that the fatality rate is increasing instead of decreasing as is the case with all other States indicates that the State is failing to provide the required medical care to pandemic patients".

Daljit Cheema said the situation on the ground was very different from what the government was claiming. He said in the case of Faridkot Medical College, its medical superintendent had resigned due to a lack of infrastructure to tackle the pandemic.
"As many as 55 doctors of the medical college have reported COVID -19 positive indicating even doctors and medical staff had not been provided with adequate protection measures. People of the area have been protesting since some time demanding proper facilities be provided at the Medical college".
Also Read | Captain Amarinder asks Kejriwal to keep out of Punjab after latter tells AAP workers to check oxygen of people in villages
Cheema said all Medical Colleges were supposed to have ICUs with specialized facilities to handle critical COVID patients. He said this was still lacking with there also being a case in Patiala when the Oxygen supply was disrupted at night. He said there were also widespread complaints about lack of medical care at the COVID centres due to which many village panchayats had passed resolutions stating they would not allow the transfer of pandemic patients to the COVID centres.
-PTC News