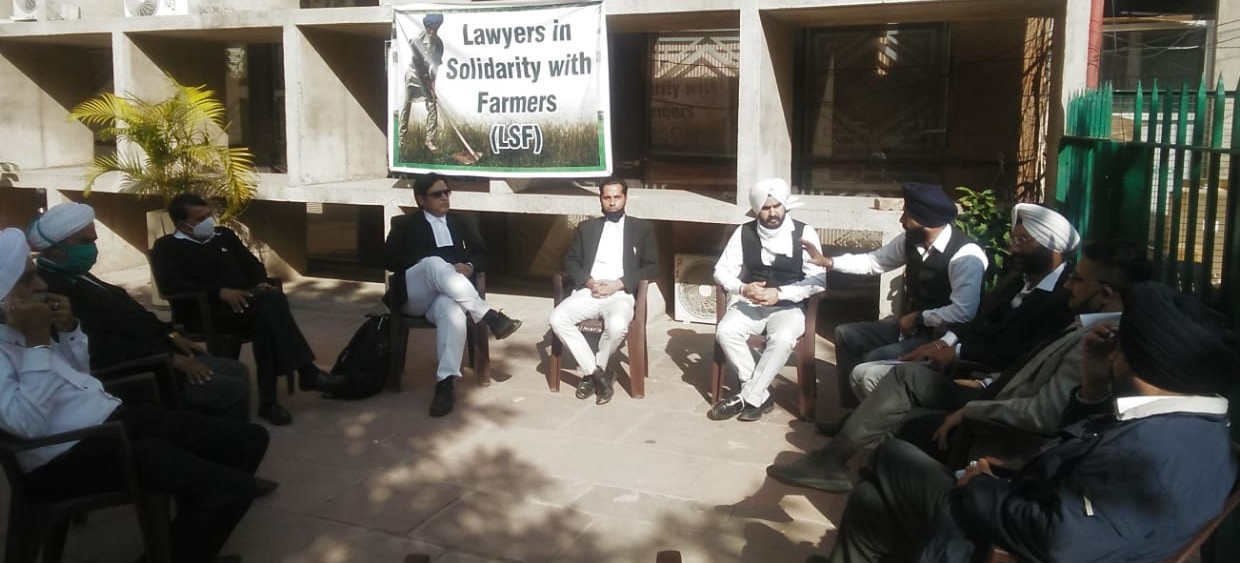 In a series of ongoing daily peaceful protest advocates of Punjab and Haryana High Court under the banner of Lawyers in Solidarity with Farmers (LSF) showed solidarity with the farmers against the three Farm Laws passed by Parliament.

Also Read | Farmer Leaders hold press conference ahead of Bharat Bandh
A good number of advocates expressed their concern over the ongoing Kisan Agitation and condemned Central Government for using Jammer's at the protest sites to gag the voice of protesters; Advocates asserted that by using jammer's the Central Government is violating Fundamental Rights i.e. "Right to Know and Right of Information" as enshrined in the Constitution of India.

Advocates gathered at the dharna at Punjab and Haryana High Court also endorsed the call given by farmers organizations for 'Bharat Bandh' and also requested to legal fraternity to support the call of farmers which has also been endorsed by Punjab and Haryana Bar Council.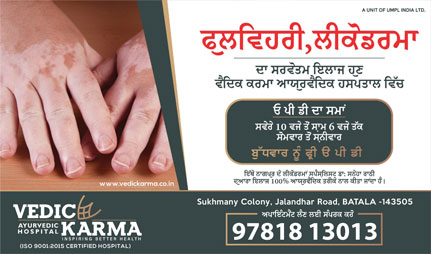 Group of Advocates gathered under the banner of Lawyers in Solidarity with Farmer (LSF) also decided to commemorate International Human Rights Day 2020 on December 10.
Earlier, on weekend a team of Advocates from LSF, Punjab and Haryana High Court comprising Advocate Kulbir Singh Dhaliwal former president HC Bar Association, Advocate Buta Singh Bairagi, Advocate Gurbir Singh Sandhu,  Advocate Saurav, Advocate KPS Mann, Advoate Dhaman, Advocate Sukhdeep Singh Sekhoan, Advocate Gursharan Singh, Advocate Lakhhwinder Singh, Advocate Ravinder Singh,Advocate Mandeep Singh, Advocate Anil, Advocate Gurvinder Singh Gorayan, Advocate Ravneet Joshi, Advocate Jasjit Singh, Advocate Prabjot Kaur, Advocate Rohit Joshi, Advocate Tarun, and Advocate Harshit  to extend their support to the ongoing Kisan agitation and committed to provide free legal aid to the farmers.
-PTC News