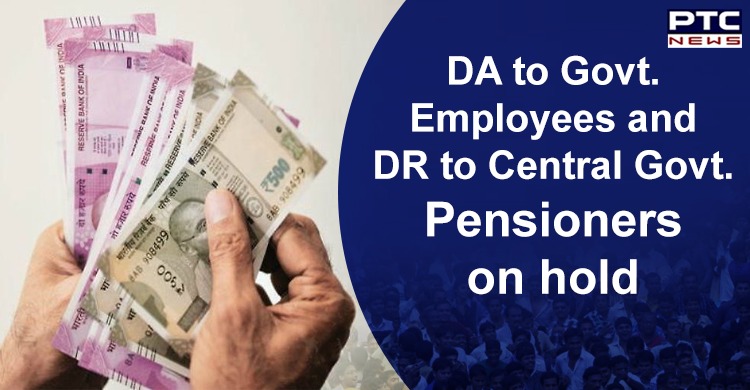 Amid coronavirus crisis, the Centre on Thursday decided to hold the Dearness Allowance and Dearness Relief for the government employees and pensioners. As per the report, the decision will hit the income of around 48.34 lakh Central government employees and 65.26 lakh pensioners.

In a notification on Thursday, the government pointed to the additional demands on its finances. A memorandum reads: "It has been decided that the additional installment of Dearness Allowance payable to Central Government employees and Dearness Relief to Central Government pensioners, due from 1st January 2020 shall not be paid."

The notice added that "The additional installments of Dearness Allowance and Dearness Relief due from 1st July 2020 and 1st January 2021 shall not be paid." However, the Dearness Allowance and Dearness Relief at the current rates will continue to be paid, it added.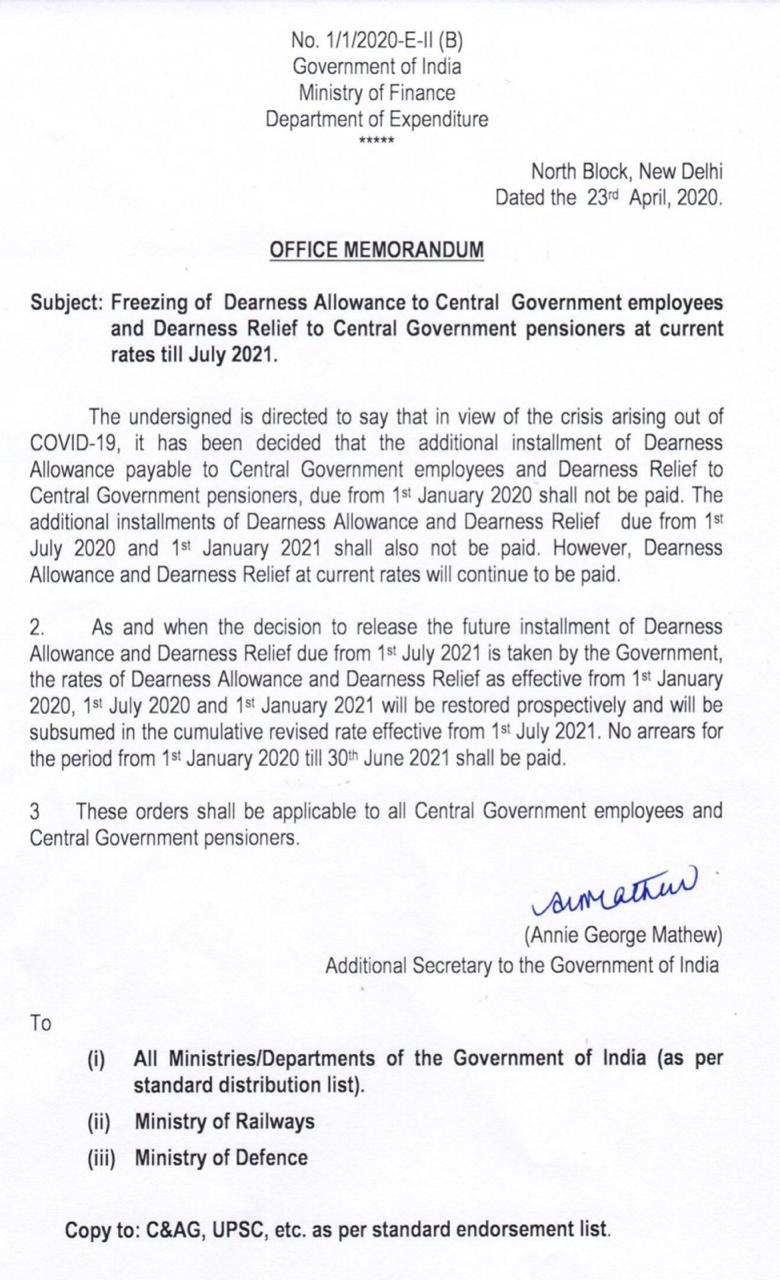 As per the Finance Ministry's estimate, the freeze will assist the government to save around Rs 27,000 crore till March 2021. The Finance Ministry, on March 13, had issued the following estimate after Cabinet approval to a 4% hike in DA from 1st January 2020.
Also Read | PSEB allows provisional admission in classes 6 and 9
The combined impact on the exchequer on account of both Dearness Allowance and Dearness Relief (for pensioners) would be Rs.12,510.04 crore per annum and Rs.14,595.04 crore in Financial Year 2020-21 (for a period of 14 months from January 2020 to February 2021).
-PTC News