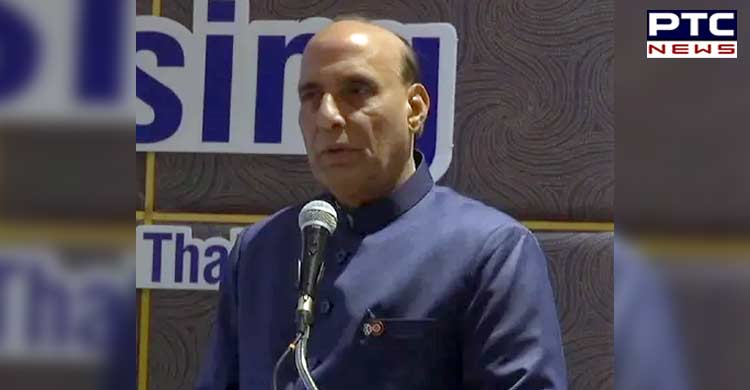 In Bangkok for the ASEAN Defence Ministers' Meeting-Plus, Defence Minister Rajnath Singh said Government of India is committed towards building a US$ 26 billion defence industry by 2025. He said, "Under the 'Make in India' initiative, the defence sector has been identified as one of the prominent sectors to build US$ 5 trillion economy by 2024. India is the second largest importer of arms as of 2014-18 with a share of 9.5% of the total world imports."
Stressing on the need for domestic manufacturing, the minister said obstacles in the way of manufacturing are being removed.
"Defence allocation in India's 2019-20 budget is around US$ 60 billion. Nearly 65% of parts, components and sub-systems of existing systems have been delicensed and India can now manufacture them. Approximately US $3 billion worth of defence items are being manufactured by the domestic private sector," he said.
https://www.ptcnews.tv/rajasthan-14-killed-18-injured-in-a-road-accident-in-bikaner/
According to him, India's defence export sector will be greatly strengthened in the near future.
"The Draft Defence Production Policy 2018 set a target of US$ 5 billion in defence exports by 2025. While the target is ambitious, it's encouraging to know that India's defence exports grew nearly 6 times over the past 2 years," he said.
-PTC News