Five-year-old boy who was kidnapped from a school van in east Delhi last month was rescued by a police team. In the rescue drive, the police also killed a suspect in a gunfight in Uttar Pradesh's Ghaziabad on Tuesday, officials said.
"Two kidnappers named Pankaj and Ravi were injured in retaliatory firing by the police...While Ravi succumbed to his injuries, Pankaj had to be admitted to GTB Hospital. Nitin – the third kidnapper – has been arrested," the official said.
A flat was rented by the kidnappers in Ghaziabad where they kept the boy.
The kidnappers had demanded a ransom of Rs 70 lakh from the family.
Police laid a trap near Loni border but Ravi opened fire when he spotted the police. One of the policemen was hit by a bullet but was saved by a bulletproof jacket he was wearing.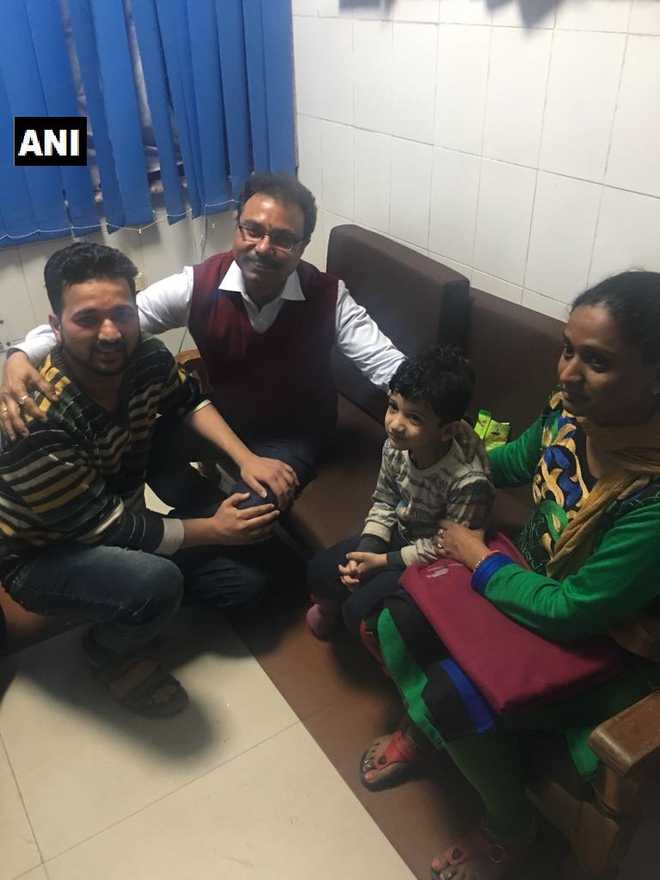 The Class 1 student was handed over to his parents.
"We got to know around 1 am that our child has been found ... The doctor said that he needed rest," his grandfather said.
The boy was kidnapped from Shahdara on January 25 by two men on a motorcycle when he was going to school with his sister around 7:30 am. The kidnappers boarded the school van and snatched him from among 20 children. The two shot at the bus driver in the leg.
A woman attendant inside the school van informed school authorities as soon as the kidnappers left and they contacted the Delhi Police.
-PTC News