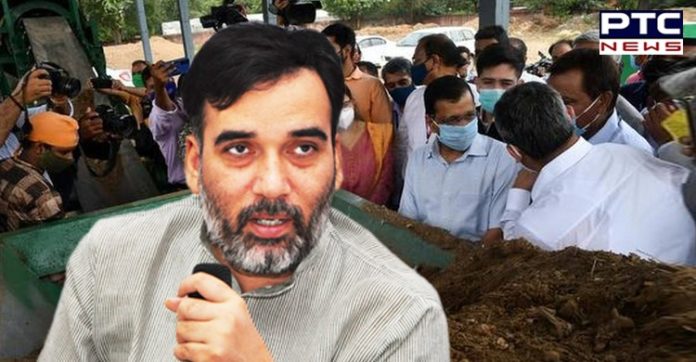 In order to prevent farmers from setting farm residue on fire, which is seen as a major source of winter pollution, Delhi Environment Minister Gopal Rai said farmers in the national capital will be provided a low-cost chemical that can decompose paddy crop.

Rai said the production of the low-cost chemical, called the Pusa decomposer, will start within a week, after which it will be provided free of cost to farmers.
Union Minister Prakash Javadekar said that the Pusa decomposer, being developed by Indian Agricultural Research Institute in Delhi, will also be used on a trial basis in some paddy fields of Punjab and Haryana this year.
Also Read | Kisan Mazdoor Sangharsh Committee extends 'rail roko' agitation
Farmers in Punjab have already begun stubble burning, which appears to have affected air quality in New Delhi.
As of Thursday afternoon, the AQI for Delhi was about 155, putting it in the moderate category. The Delhi government's pollution forecaster SAFAR, however, predicts that the AQI in the city is likely to worsen to the 'poor' category by 4 October.
-PTC News