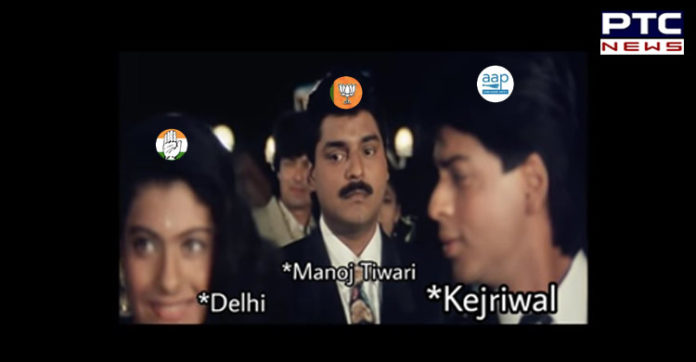 Ahead of Delhi Assembly Elections 2020, Aam Aadmi Party (AAP), Delhi Congress and Bharatiya Janata Party (BJP) have started a twitter war mocking each other. Taking a picture from film Baazigar featuring Shah Rukh Khan and Kajol, Aam Aadmi Party wrote: "All the best Sir Manoj Tiwari."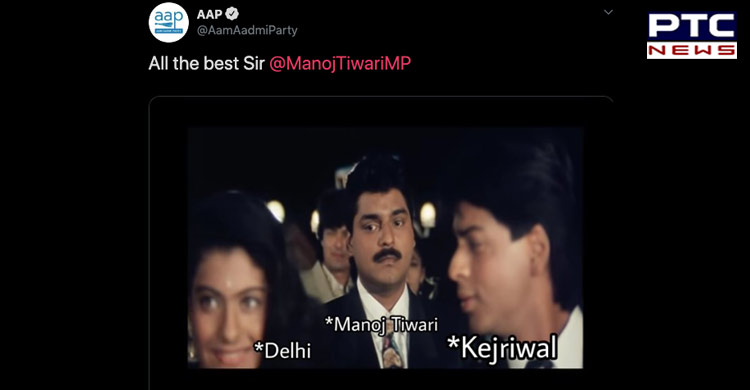 In a picture, Shah Rukh Khan and Siddharth Ray, who protrayed the character of Inspector, are looking towards Kajol. AAP mentioned Shah Rukh Khan as Arvind Kejriwal, Siddharth Ray as Manoj Tiwari and Kajol as Delhi.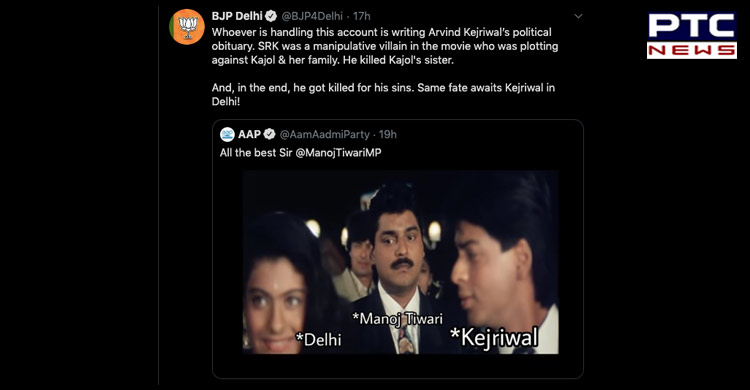 Meanwhile, BJP took to twitter and replied. BJP wrote: "Whoever is handling this account is writing Arvind Kejriwal's political obituary. SRK was a manipulative villian in the movie who was plotting against Kajol and her family. He killed Kajol's sister. And, in the end, he got killed for his sins. Same fate awaits Kejriwal in Delhi!"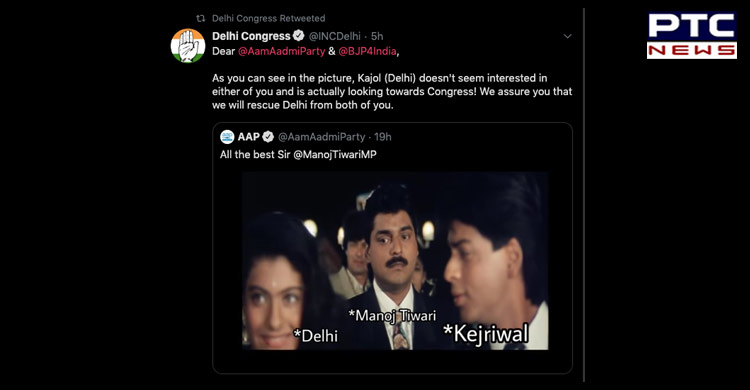 Likewise, Delhi Congress said in a tweet: "Dear @AamAadmiParty and @BJP4India, As you can see in the picture, Kajol (Delhi) doesn't seem interested in either of you and is actually looking towards Congress! We assure you that we will rescue Delhi from both of you."
Delhi Assembly Elections 2020 will be held on February 8, while counting of votes will be conducted on February 11.
-PTC News