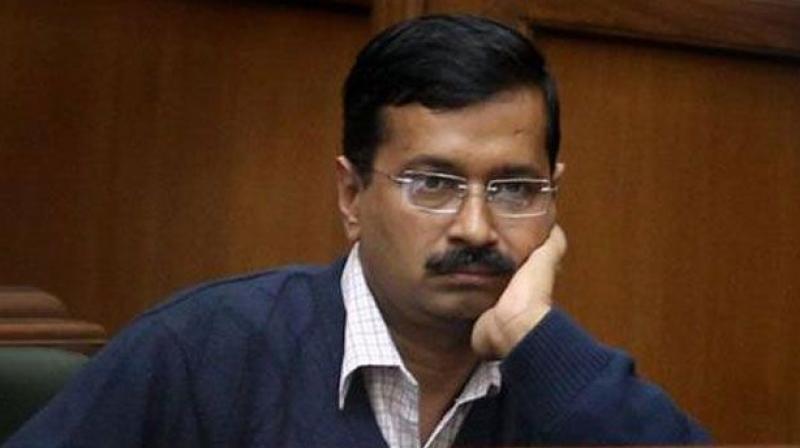 New Delhi: On the eve of MCD polls, the Delhi BJP Saturday filed a police complaint against Chief Minister Arvind Kejriwal over his comments that voting for BJP would put the lives of the city's children at risk.
In the complaint, the party alleged that Kejriwal has "violated the Model Code of Conduct by posting offending election material on his Facebook wall" and "campaigning beyond the prescribed time through his social media handles".
The complaint has been filed on the direction of Delhi BJP president Manoj Tiwari at the North Avenue police station.
The Delhi BJP also demanded that Kejriwal's Facebook account should be blocked.
On Friday, Kejriwal had said that the people of Delhi would risk their children's lives if they voted for the BJP in the MCD polls, during a Facebook Live event.
"If you vote for the BJP and if your child falls prey to chikungunya or dengue, you are responsible for it. I can offer free treatment to your child in (the Delhi government) hospitals, but what led to him or her to contract dengue? "If someone in your home falls ill then you are responsible because you voted for the party which is synonymous to chikungunya, malaria, dengue and garbage," Kejriwal was quoted as saying.
— PTI