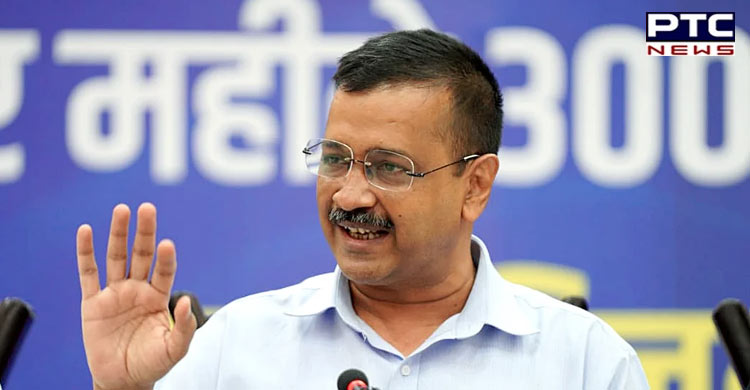 New Delhi, August 29: The Delhi Assembly sitting on Monday was adjourned until 11 a.m. on Tuesday amid protests by Aam Aadmi Party MLAs after Chief Minister Arvind Kejriwal sought a majority test to prove that he has the support of all his party's MLAs.

The discussion on vote to prove the majority will be taken up on Tuesday. Ahead of the vote, the Delhi CM slammed the Centre, blaming it for the inflation and alleged that the price of the daily-use items hiked because the BJP government had waived off loans of its "billionaire friends".
He further said that inflation would be put to an end if the loans waived off by the Centre are recovered.
"The Centre waived off the loans of their billionaire friends. The central government has stated in the Parliament that in the past five years, they have waived off loans worth Rs 10 lakh crore of the billionaires. They do not waive off the loans of students and farmers. If they recover the money that they have waived off from the billionaires, inflation will finish," Kejriwal said.
The Delhi chief minister claimed that the funds received by the BJP-led Centre from food taxes are being used in "Operation Lotus."
Also Read | Govt plans to launch helicopter emergency medical service; to begin with AIIMS Rishikesh
"They are collecting taxes from you but not spending the amount on education, healthcare, electricity or roads, they are putting it in the pockets of their billionaire friends. The prices of petrol and diesel fall in the entire world, but it is increasing in India. This money is used in Operation Lotus," he said adding, "BJP has bought 277 MLAs so far from the other parties at an expense of Rs 6,300 crore".
"They form governments by buying the MLAs. 12 of our MLAs have told us that they were offered Rs 20 crores to join the BJP. Their target was to break 40 MLAs but our MLAs are honest. Their Operation Lotus failed. They succeeded in toppling the governments in various states. They will do the same in Jharkhand also in a few days. They have bought 277 MLAs so far from the other parties at an expense of Rs 6,300 crores," he said.
He slammed the BJP for opposing the repealed Excise Policy in the national capital, claiming that nothing was found in the investigation and so the BJP is sabotaging government schools.
"They created a fuss about the Excise policy recently but did not find anything in the probe. Now they are saying that more number of toilets and schools were made. There is a need for this confidence motion because we have to show that every MLA of the AAP is honest. We will prove that not a single MLA was sold," he added.
Also Read | Punjab: HC bans all mining activities in Pathankot, Gurdaspur and nearby border areas
-PTC News with ANI inputs