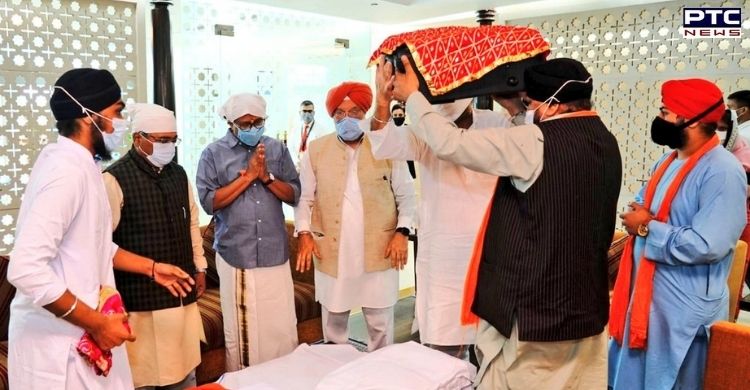 Union Minister Hardeep Singh Puri, MoS MEA V Muraleedharan, BJP leader RP Singh and others received holy Sri Guru Granth Sahib Ji that arrived from Afghanistan's Kabul along with evacuees, at Delhi airport.

Hardeep Singh Puri brought three 'Swaroops' of Sri Guru Granth Sahib Ji out of the Delhi airport. The three Sri Guru Granth Sahib Ji have been brought on a flight from Kabul, Afghanistan. Besides 46 Afghan Sikhs and Hindus were also brought from Kabul in Delhi.
Also Read | Prices of dry fruit shoot up as imports from Afghanistan disrupted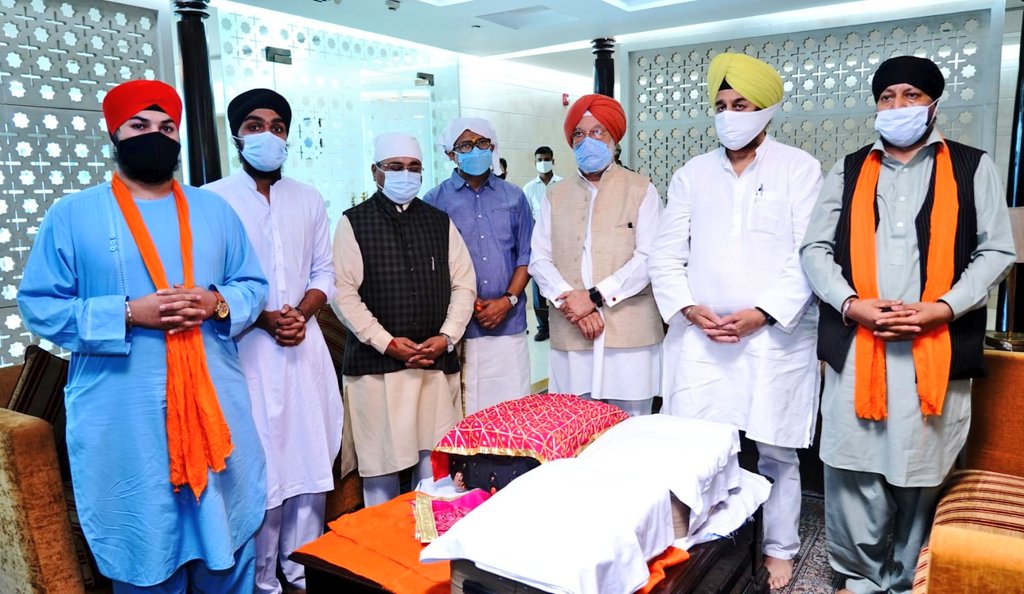 Puri said that he wanted to start by thanking Prime Minister Narendra Modi who made it possible to carry out these rescue ops to bring our brethren who are in difficult circumstances there (Afghanistan).
Also Read | Afghanistan-Taliban News: Afghan woman gives birth to 'baby girl' onboard US evacuation flight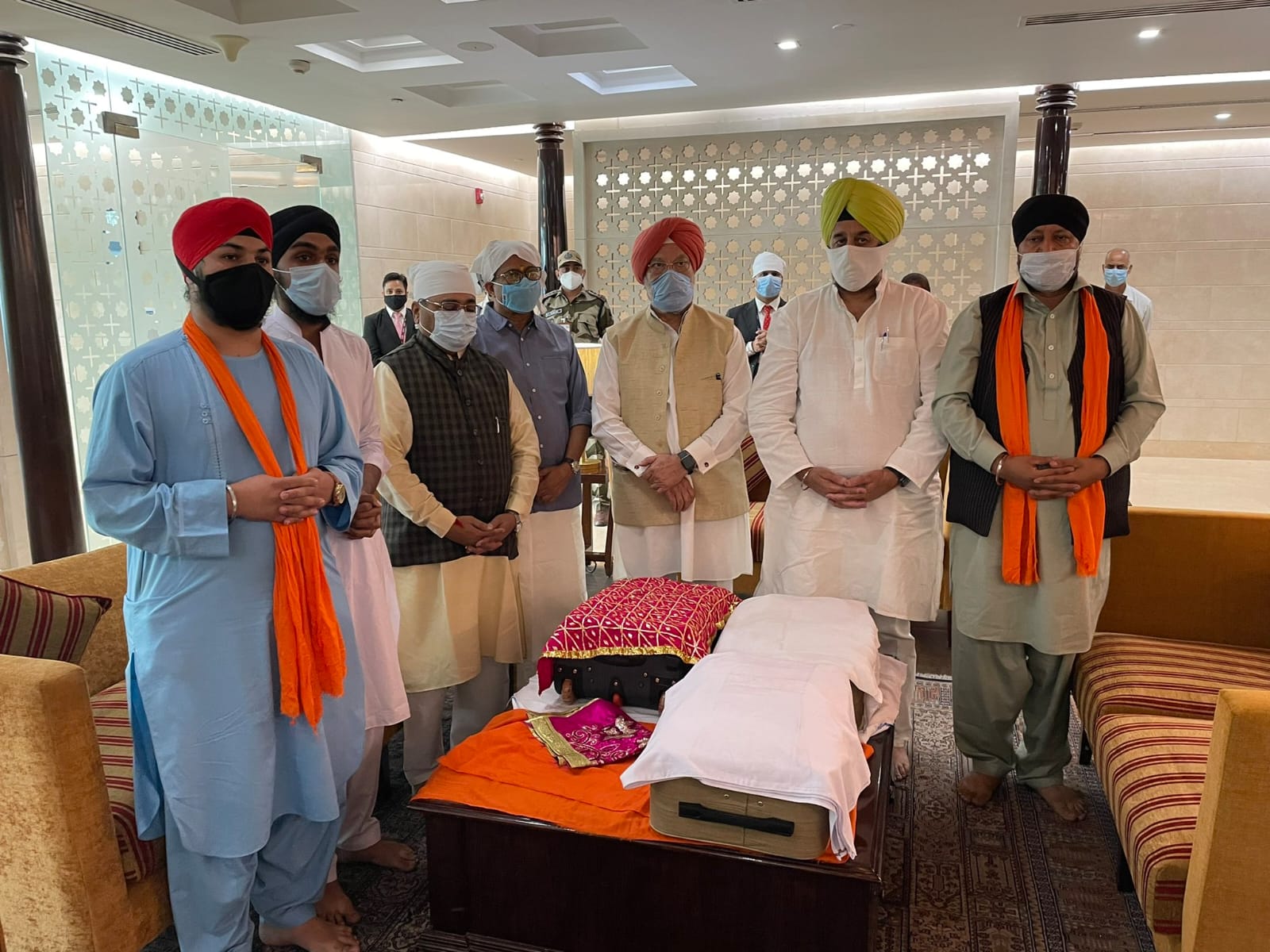 "Arrangements were also being put in place for the remaining people. We're in constant touch with them," he said.

Furthermore, he complimented the Ministry of External Affairs, EAM S Jaishankar and MoS MEA V Muraleedharan for having implemented this.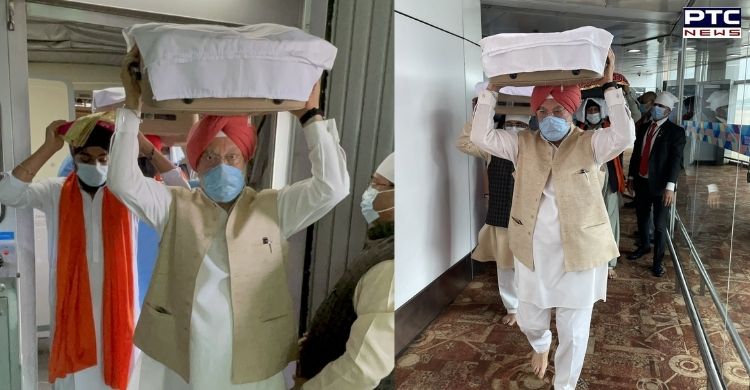 Even as he tweeted: "Blessed to receive & pay obeisance to three holy Swaroop of Sri Guru Granth Sahib Ji from Kabul to Delhi a short while ago."
The three Sri Guru Granth Sahib will be taken in a procession to Guru Arjan Dev Ji Gurdwara in the New Mahavir Nagar area of Delhi.
Earlier in the morning, Sirsa had informed in a tweet that an Air India flight with 78 people including 53 Sikhs and Hindus who are Afghan nationals and three Saroop of Sri Guru Granth Sahib Ji would be reaching Delhi from Dushanbe.
-PTC News