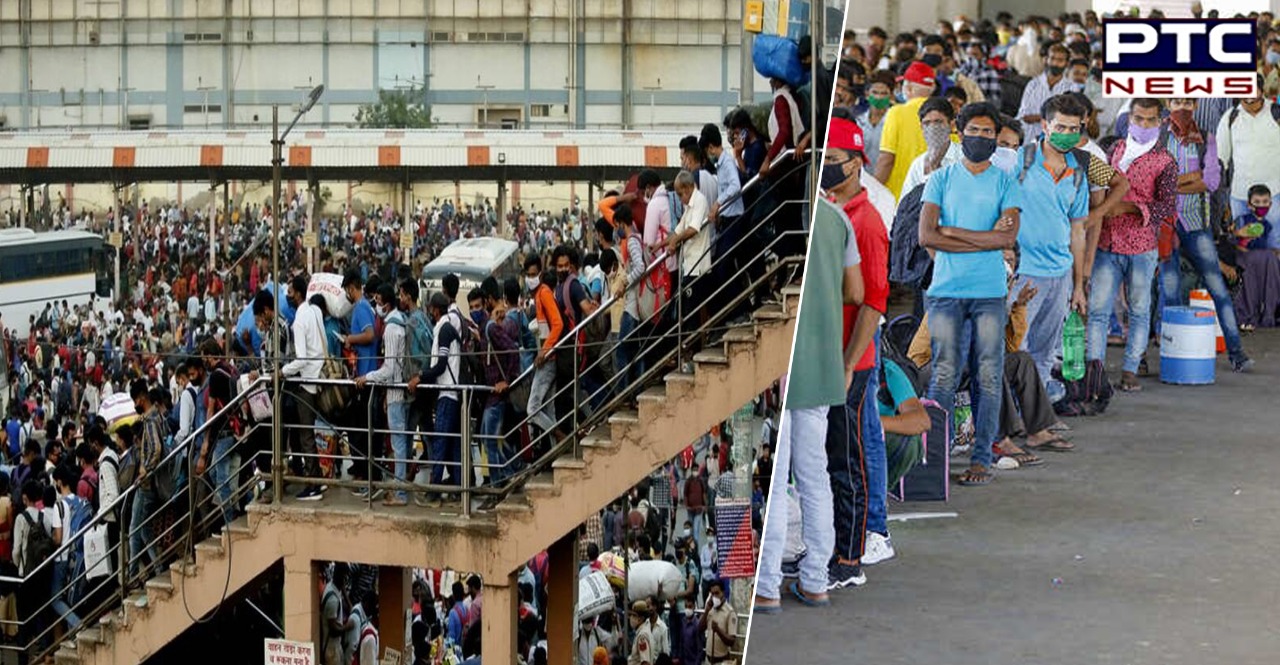 Just like last year's migrants' crisis, a large number of people gathered at bus stands in the national capital on Tuesday after the Delhi government imposed a weeklong lockdown to contain the spread of coronavirus cases.

A huge number of people have gathered at bus stations to flee from the city amid fears that the shutdown of public transport may force them to walk hundreds of kilometers.
Also Read | Punjab CM announces stricter curb; here's what's opened and closed?
Last year, hundreds of migrants had left the city on foot amid the suspension of public transport operations during the coronavirus-induced lockdown.

On Tuesday, a large number of people including children, women, and the elderly queued up at Rajiv Chowk, Sector-12, Sector-34, Khandsa, and Sector-37 bus stations to head home leaving their jobs and employment back in the city.
Also Read | Coronavirus: India records over 2.5 lakh COVID-19 cases yet again, record rise in deaths
Meanwhile, Delhi Lt Governor was concerned about reports and visuals of migrant workers at stations and bus stands amid coronavirus outbreak, to leave Delhi. He also met the Chief Minister Arvind Kejriwal and Chief Secretary to take stock of the situation and instruct every possible step to be taken to stem reverse migration.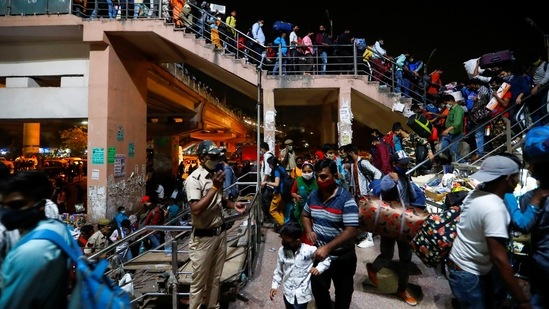 The sources also revealed that Lt Governor Anil Baijal has appealed to the migrant workers not to leave and assured all help from Government to take care of their needs while lockdown was in effect.
On the other hand, Uttar Pradesh Minister Sidharth N Singh said that "After Delhi CM imposed lockdown, ripple effects were seen on its contiguous borders with Ghaziabad and Noida as migrant workers were left to fend for themselves.
Click here to follow PTC News on Twitter
-PTC News