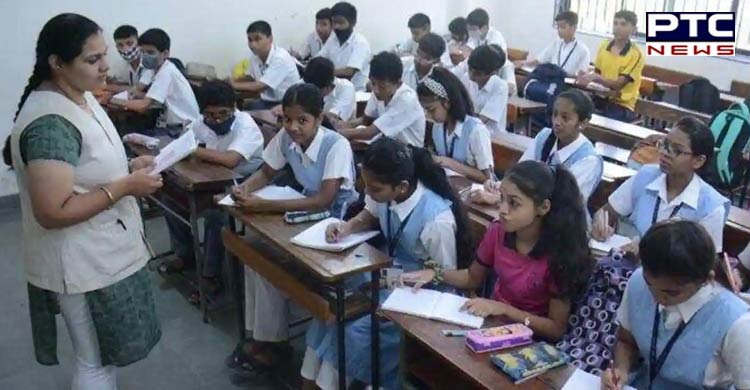 New Delhi, July 2: The Delhi government on Friday released new assessment guidelines for government, government-aided, and recognised unaided schools in the capital, under which students will now be evaluated for the impact of mindset curricula on their behaviour in addition to other academic subjects.

The existing evaluation norms, which are based on co-curricular and academic activity, will be complemented by this. The Kejriwal government has changed the assessment criteria for this academic year and going forward, students will be assessed on their competencies in addition to their knowledge of the major course. The main goal of including assessments of competencies obtained through these curricula is to emphasise the development of social, ethical, and emotional skills in addition to cognitive ones.
These goals align with the mindset curriculum's pedagogy and objectives as envisioned in the NEP 2020.
Manish Sisodia, the deputy chief minister who also oversees education, said in a statement, "In order to prepare students for real-world challenges in a world driven by information and technology and to maximise their innate potential, schools must prioritise competency-based learning."
"The new assessment standards will also motivate students to contribute to society's advancement. As the curriculum has been in use for some time, it is appropriate to include it in the assessment process at this time. Further, no weightage of marks obtained will be calculated for the promotion of a student to the next higher class," he said.
Also Read | Shiv Sena row: Uddhav Thackeray sacks Shinde from party posts
The Happiness and Deshbhakti curricula will be assessed for students of classes 3-8, while the Deshbhakti and Entrepreneurship Mindset curricula will be evaluated for students in grades 9 and 11. It should be mentioned that Class 11 students will be evaluated on their participation in Business Blasters in addition to other factors.
Sisodia continued by describing the assessment process in more depth, saying that "question papers will be set in a manner where students will have to answer questions based on the application of concepts of this curriculum in real-life/unfamiliar situations."
"This new process of assessment will further strengthen the critical thinking and analytical abilities of the students. It will also help them get rid of the need for rote learning methods that create excessive and unnecessary stress on students during examinations," the Delhi Minister said.
According to the new assessment guidelines of the Directorate of Education, in the academic session 2022-23, the mid-term examination will be conducted in September/October and Common Annual School Examination (CASE) will be conducted in February/March.
Also Read | Punjab: CM Bhagwant Mann to induct five more ministers, reshuffling likely
-PTC News