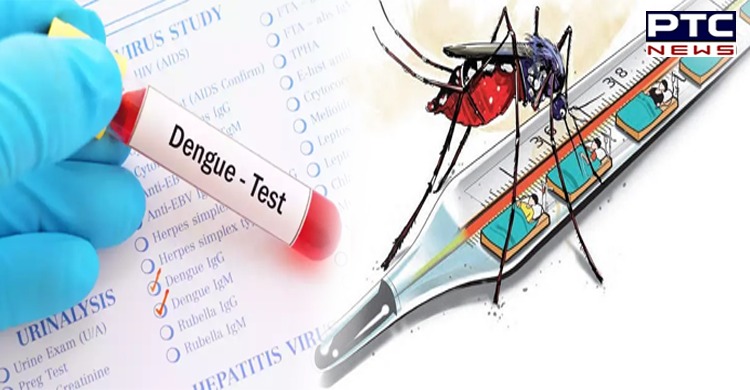 Even as the national capital seems to have brought under its control the Covid-19 situation, the cases of dengue and viral fever have seen a rise in Delhi.

As per the data released by the Municipal Corporation of Delhi, 125 cases of dengue have been reported in Delhi in 2021. However, no causality has been reported so far in the capital from the mosquito-borne disease.
Also read | Farmers' stir: Haryana extends ban on mobile Internet, SMS services in Karnal
"Out of the 72 cases reported in the month of August, 39 cases were found in South Delhi, while 21 cases were reported in North Delhi and 12 cases in East Delhi," the data revealed. Other than the 72 cases, seven cases of dengue have also been reported in the NDMC area, while two were found in Delhi Cantt.
Also read | Air India's Amritsar-Rome direct flight resumes from September 8
The number of dengue cases recorded this year is the highest since 2018.
Meanwhile, 27 cases of the other mosquito-borne disease, malaria and 32 of chikungunya, have also been reported in Delhi so far.

Mayor of East Delhi Municipal Corporation, Shyam Sundar Aggarwal told ANI that the administration is taking preventive measures: "Fogging of roads is being done in East Delhi Municipal Corporation along with spraying of pesticides in the drains to eliminate the larvae."
When asked if the preventive measures had been delayed this year, Aggarwal said that fogging has been as per WHO standards and since it involves petrol and other chemicals, the process had to wait until the temperatures were slightly low.
"We began the fogging process on September 1. All MCs are doing the same for their wards," he added.
-PTC News