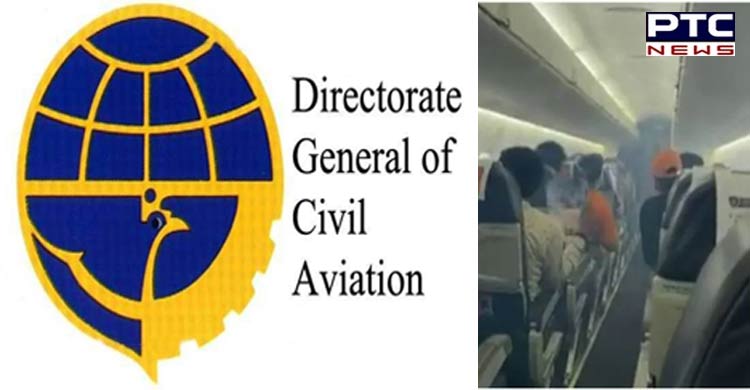 New Delhi, July 5: The Directorate General of Civil Aviation (DGCA) on Tuesday ordered an investigation into the incident where SpiceJet's Delhi-Dubai flight was diverted to Karachi
because the fuel indicator started malfunctioning.

Over 150 passengers were on board the SpiceJet flight (Delhi-Dubai) that made an emergency landing in Karachi, Pakistan after developing a technical fault.
"On July 5, 2022, M/s SpiceJet B737-8 Max aircraft VT-MXG while operating flight SG-011, Delhi - Dubai, the crew observed unusual fuel quantity reduction from the left tank. They carried out a relevant non-normal checklist, however fuel quantity kept on decreasing. PIC decided to divert the aircraft to Karachi (KHI). Aircraft diverted in coordination with ATC and landed safely at KHI," DGCA said in a statement.
SpiceJet, India's low-cost carrier, claimed the flight was diverted while on its way to Dubai and flying at 5000 feet.
Also Read | Delhi-Dubai SpiceJet flight makes emergency landing in Karachi
The conversation between the SpiceJet pilot and ATC Karachi reveals that the pilot requested a precautionary landing due to a suspected fuel leak in the aircraft.
"The SpiceJet pilot is heard telling ATC Karachi that the fuel leakage in the aircraft, requesting it for precautionary landing," according to the ATC conversation.
"Karachi ATC confirming him whether any dangerous good on board. The pilots responded negatively. Later Karachi ATC confirms SpiceJet for landing after two minutes," the conversation further stated.
The plane successfully landed at Karachi airport around 8 a.m. (local time), 53 minutes after taking off.
"SpiceJet has been on-ground for the past four hours. Passengers are being looked after. The plane has been parked in the designated area where engineers are assessing the problem," Pakistan's civil aviation authority (CAA) official informed.
"On July 5, 2022, SpiceJet B737 aircraft operating flight SG-11 (Delhi - Dubai) was diverted to Karachi due to an indicator light malfunctioning. The aircraft landed safely at Karachi and passengers were safely disembarked," the spokesperson of the airline added.
Also Read | Maharashtra rains: Landslide hits Mumbai's Ghatkopar area, house collapses
-PTC News