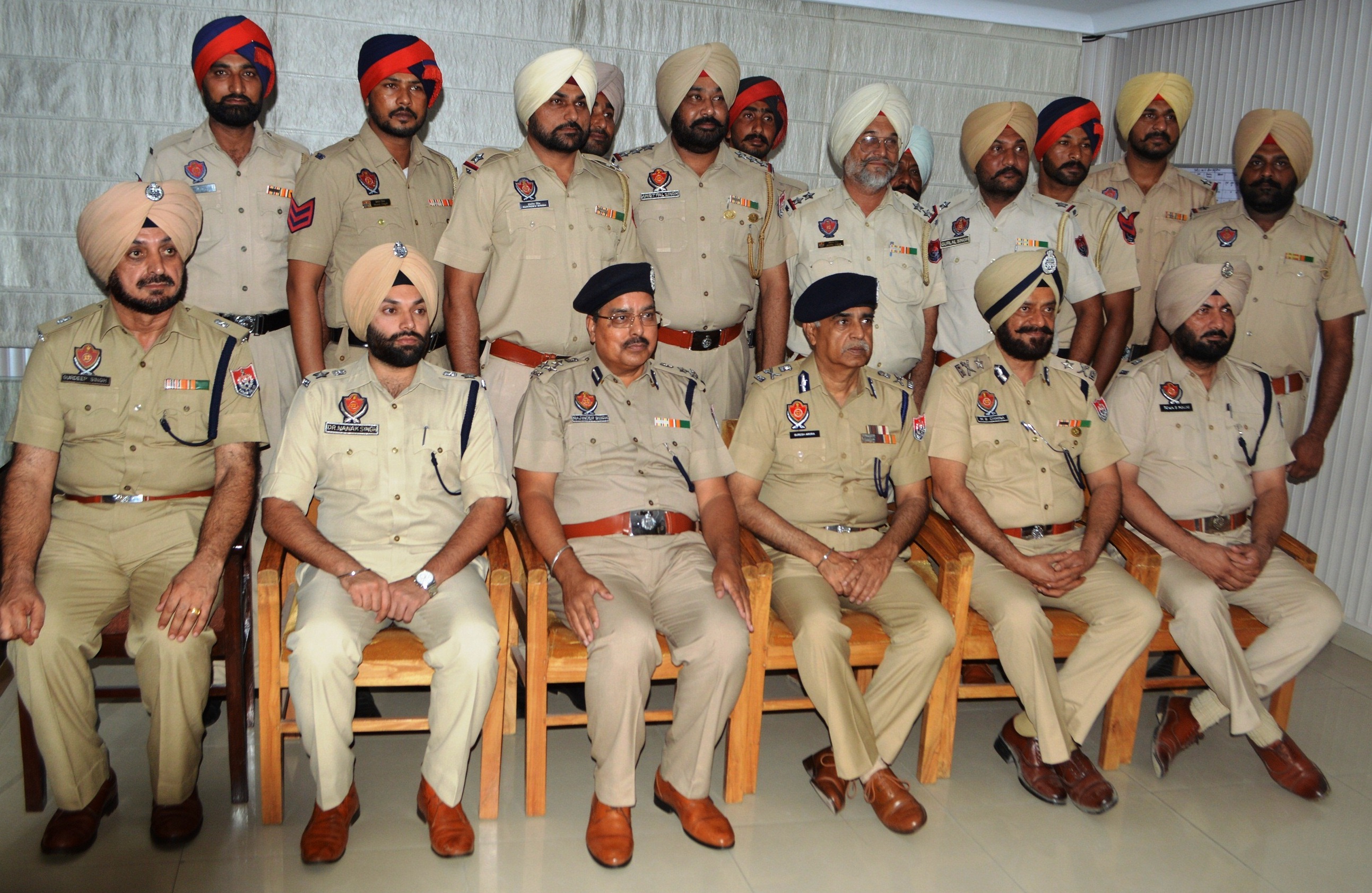 Chandigarh: With a view to effectively contain the criminals and their activities in the state, the Punjab Police will continue its intensive operations against the gangsters and smugglers operating in the state. This was stated by DGP Punjab Mr Suresh Arora at Faridkot after rewarding the police team with promotions who have successfully encountered with dreaded gangsters in district Sirsa, Haryana last night in which all three gangsters have committed suicide fearing arrest by police.
Disclosing this here today a spokesman of Punjab Police said the State Police Chief was closely monitoring this operation and have reached Faridkot to give away rewards to the district Police team which was entrusted to carry out this operation. On the occasion he presented DGP disk to Inspector Amritpal Singh incharge CIA Faridkot who led the operation successfully.
Mr Arora announced that honest and dedicated police officials would be taken care and hounoured on special occasions. He stressed that activities of gangsters and smugglers would be contained very soon and maintaining law and order was the utmost priority of the state police.
He also announced local rank promotions to other 15 police personal and elevated Jaspal Singh with E-2 rank, Gurlal Singh with D-2 and Darshan Singh, Jaideep Singh, Harpal Singh, Gurwinder Singh, Jang Singh, Sukhdev Singh, Surjeet Singh and Gurmeet Singh as Assistant Head Contables. Besides this, Amandeep Singh and Kultar Singh have been promoted as Head Constables whereas Gurpiar Singh, Kulwinder Singh, Beant Singh and Jagsir Singh as C-2.