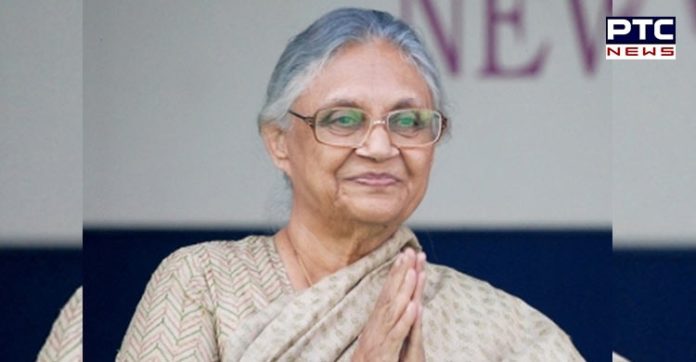 Senior Congress leader Sheila Dikshit will lead a group of Congress workers to Rahul Gandhi's residence to persuade him to not quit the position of Congress President. Rahul has been adamant on quitting the post following a major electoral defeat in recently concluded Lok Sabha elections.
Last Saturday Rahul Gandhi said at the Congress Working Committee (CWC) meeting that he had decided to step down as party president.
Several party leaders have urged Gandhi not to quit but he has stayed firm on his decision to leave the post. The party won only 52 Lok Sabha seats and its governments in Madhya Pradesh and Rajasthan face an uncertain future.
Shiela Dikshit has said that she is going to be near the residence of Rahul Gandhi and will demonstrate there and to convey that he should not resign. She was quoted as saying, "The party will suffer a very heavy loss which we don't want. We are going there to plead with him to not do this".