New Delhi, October 12: Discus thrower Kamalpreet Kaur has been suspended for three years by World Athletics (WA) with effect from March 29 on doping charges. She had finished sixth in the Tokyo Olympics.
In a decision published on its website on Wednesday, the Athletics Integrity Unit (AIU) of the WA said discus thrower Kamalpreet Kaur had admitted anti-doping rule violation and accepted the consequences following which it reduced the otherwise applicable sanction of four years by one year as permitted in the rules.
Also Read | SYL row: Haryana CM ML Khattar to meet Punjab counterpart Bhagwant Mann on Oct 14
As per information, she had tested positive for steroid 'stanozolol' in a sample that the AIU had collected at Patiala on March 7. Afterwards, she was provisionally suspended by the AIU on March 29.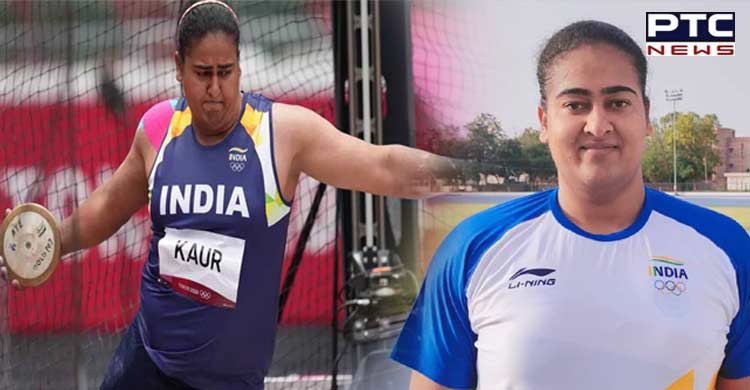 Discus thrower Kamalpreet Kaur
All her results from March 7 would be annulled with resulting consequences of loss of awards and prize money from that date with the latest decision, says the decision.
Also Read | iPhones to get 5G support in India by December, says Apple
Notably, Stanozolol is a synthetic steroid derived from testosterone and has anabolic and androgenic properties. The drug gained notoriety at the 1988 Seoul Olympics after Canadian sprinter Ben Johnson tested positive and was stripped of his 100m gold.
Kamalpreet Kaur's doping case is one of the biggest in Indian athletics.
-PTC News