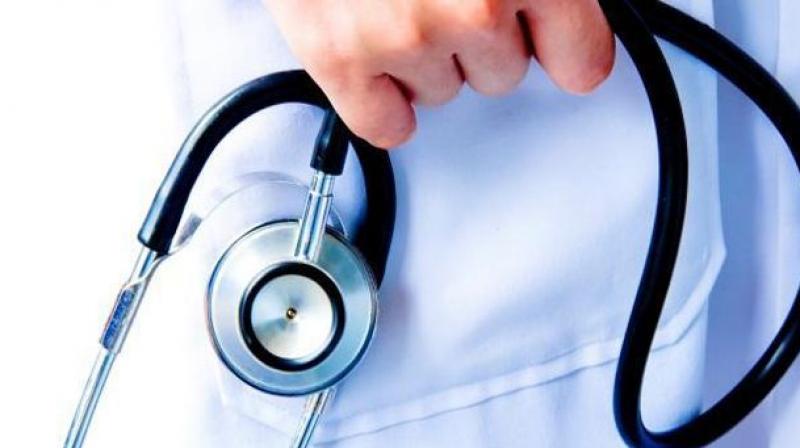 Ahmedabad: A doctor, who claimed to have received a death threat from terror outfit ISIS seeking the formula of his "patented" drug against HIV, was allegedly attacked with a chemical spray and robbed by three persons in Surendranagar, police said on Saturday.
The incident took place last night when the doctor, Mukesh Shukla, was returning home from office, police said.
Incidentally, the police department has been providing a 12-hour (8am to 8 pm) protection to the doctor, who claimed to have got a US patent for his bio-active drugs for HIV.
However, the alleged attack took place when he was going alone, after the policeman's duty got over.
Police have been providing protection to Shukla, ever since he complained of receiving the threat letter in Arabic, demanding the drug formula.
"Shukla was returning home from his office on a two-wheeler last night when three unidentified persons on a bike sprayed some chemical on his face, which caused a burning sensation and robbed him of Rs 24,000 cash," Surendranagar
B-Division police station sub-inspector D J Vaghela said.
"We have registered a case against the three unidentified persons for attacking and robbing Shukla," he added.
An FIR was registered under IPC sections 328 (causing hurt by means of poison, etc with intent to commit offence) and 394 (voluntarily causing hurt in committing robbery), police said adding that no arrests have been made so far in this connection.
"He was attacked just after the policeman, who is deployed to protect him, left for his home after completing his duty. After the incident, Shukla was taken to a private hospital, where he was given treatment. He was discharged later," Vaghela said.
Shukla claims to have developed a bio-active drugs for HIV, malaria, jaundice and heart diseases using plant extracts and has been granted US Patent for liver dysfunctional jaundice and HIV.
Further investigation is on.
— PTI