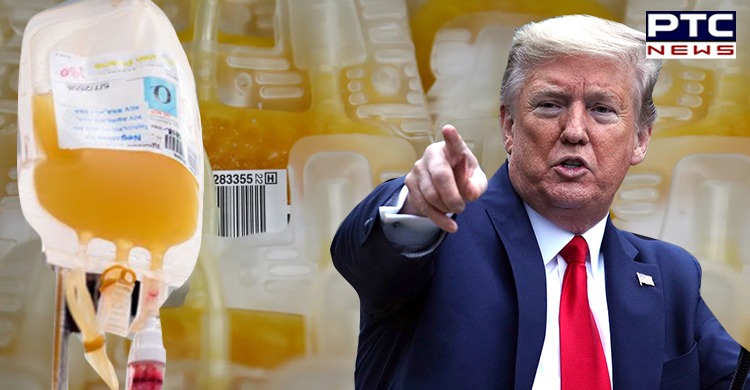 The whole world has suffered a lot due to Coronavirus pandemic, including America where more than 176,000 have died. All the countries are in a rush to make the vaccine, a lot of them are under trials. However, Trump has given the nod to the plasma technique.

The technique uses antibody-rich blood plasma from people who've recovered from the disease, and it has already been used on over 70,000 people in the US.

The president said that, "This is what I've been looking forward to doing for a long time, I'm pleased to make a truly historic announcement in our battle against the China virus that will save countless lives. The treatment could reduce deaths by 35%."
He also described the procedure as a powerful therapy and he appealed for Americans to come forward to donate plasma if they've recovered from Covid-19.
The FDA said that it has given "emergency use authorization", rather than full approval to the treatment. They said that early research suggests that blood plasma can decrease mortality and improve patient health if it's administered within the first three days of their hospitalization. However, more trials are needed to prove its effectiveness.
They said in a statement, "This product may be effective in treating COVID-19 and... the known and potential benefits of the product outweigh the known and potential risks of the product,"
While the treatment has already been used on patients in the United States and other nations, the extent of its effectiveness is still debated by experts and some have warned that it could carry side effects.
Also Read | WHO Chief: Corona Pandemic could be over in 2 years
"Convalescent plasma probably works, though it still needs to be proven in clinical trials, but not as a rescue treatment for people who are already severely ill," said Len Horovitz, a pulmonary specialist at Lenox Hill Hospital in New York City.
-PTC News