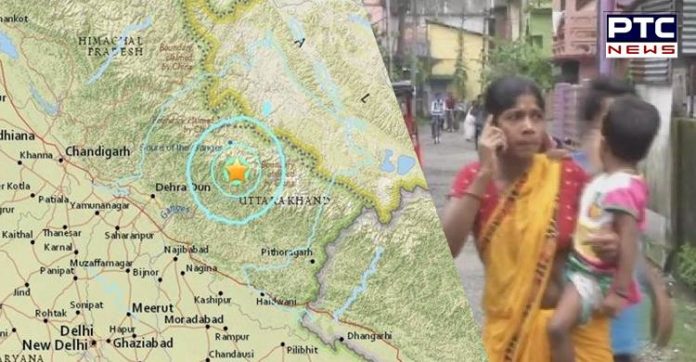 Earthquake today: 6 hours, 7 states, 3 tremors in India
The nation woke up to earthquake in many parts of the country this morning! An earthquake measuring 4.6 on the Richter scale shook Jammu and Kashmir at 5:15 am. The epicentre was located 199 km north of Kargil town in the Ladakh region.
Around 5:43 am, another 3.1-magnitude earthquake jolted Jhajjar district of Haryana. Then at around 10:20 am, a 5.5-magnitude earthquake jolted Assam and hit parts of Bihar, West Bengal, Jharkhand and Meghalaya.
Earthquake today in Assam, Bihar, West Bengal, Jharkhand, Meghalaya
The earthquake, which was felt at around 10.20 am, had lasted for 15-20 seconds. The Central Seismological Observatory in Shillong said the epicentre of the earthquake was two kilometres northwest of Assam's Kokrajhar town and at a depth of 10 km.
The tremor was felt in Kolkata and six northern districts of West Bengal.
In Bihar, tremors were felt in Patna, Araria, Kishanganj, Munger, Bhagalpur, Saharsa, Madhepura, and Begusarai.
-PTC News