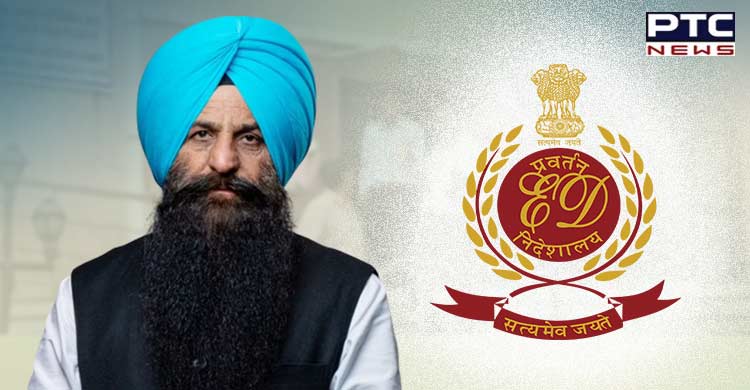 Malerkotla, September 9: The Enforcement Directorate (ED) conducted raids on Thursday at five properties associated with Aam Aadmi Party MLA Jaswant Singh Gajjan Majra, including a school and a cattle feed factory.

The raid continued for 14 hours after which the agency seized cash of Rs 32 lakh. In addition, the ED has seized Gajjan Majra's and his brother's mobile phones.
ED has also seized some documents from his house, school and factory.
Meanwhile, MLA Jaswant Gajjanmajra has stated that he will come out clean and said he'll fully cooperate with the ED investigation.
ED officials have also recorded statements of the AAP MLA and his brother.
According to sources, the ED has raided the premises of AAP MLA in connection with the CBI case filed against Jaswant Singh in connection with the Rs 40.92 crore bank fraud.
Also Read | India declares one-day mourning for late Queen Elizabeth II on Sept 11
Reportedly, the bank fraud was committed by companies linked to AAP MLA Jaswant Singh and his associates (including M/s Tara Corporation Ltd, of which Singh was a director).
Notably, in May 2022, the CBI raided the MLA and others involved in the bank fraud. At the time, the CBI stated that the raided companies and their directors had borrowed several crores from the Bank of India's Ludhiana branch under the pretext of using it for business but instead diverted the funds for other purposes.
Also Read | Sonali Phogat's death: SC stays demolition of Goa's Curlies restaurant
-PTC News