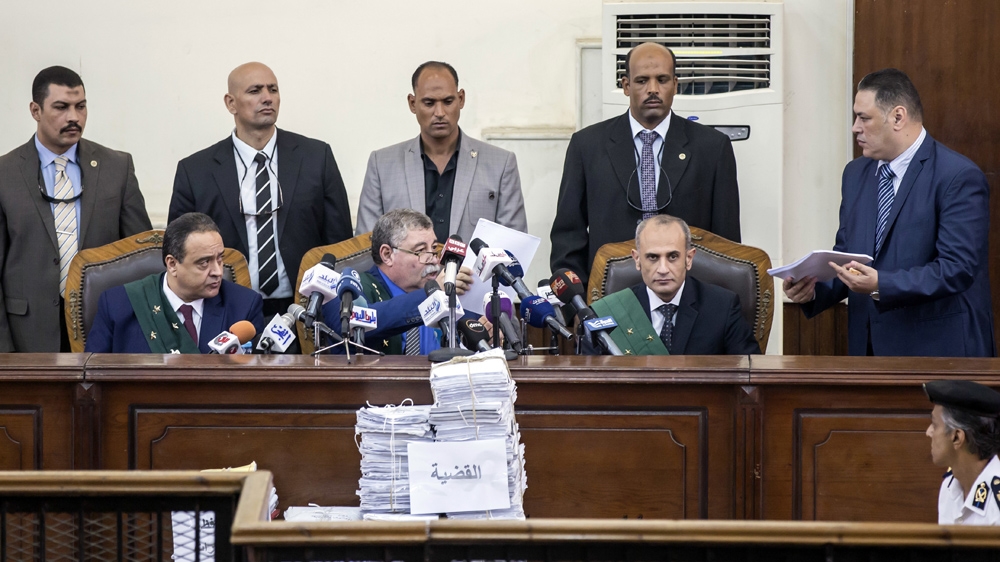 Egypt Condemns 75 To Death Over Clashes Journalist Gets 5 Years
An Egyptian court has sentenced 75 people to death. The death sentence is also given to senior leaders of the Muslim Brotherhood, over a 2013 sit-in protest in Cairo that ended with the killing of hundreds of protesters.
Senior Brotherhood leaders Essam el-Erian and Mohamed Beltagi were also sentenced to death, while Mohamed Badie, the Brotherhood's spiritual leader was given a life sentence.
Famous photojournalist Mahmoud Abu Zeid, also known as Shawkan, was given a five-year sentence. He would be able to walk free after he has served his time. He was arrested in August 2013 while covering the killings in Cairo. Lawyers for Shawkan said he would be out in a "few days".
Also, nearly 46 people were handed life sentences, while 612 other defendants received prison terms ranging from five to 15 years in a mass trial in Cairo.
Those sentenced on Saturday are accused of security-related offences, including incitement to violence and organising illegal protests.
Nadia Bounaim, Amnesty's North Africa director said, "The fact that not a single police officer has been brought to account for the killing of at least 900 people in the Rabaa and Nahda protests shows what a mockery of justice this trial was."
On August 14, 2013, police dispersed a mass sit-in protest in Cairo's Rabaa al-Adawiya Square. According to the sources the security forces killed 800 people in a matter of hours. Human Rights watch called it as "likely amounted to crimes against humanity".
Government forces then moved in with their armored vehicles, bulldozers, and hundreds of security forces in the early hours of the day. Nearly 85,000 protesters joined the Sit-in. it got extended for nearly 45 days and grew larger with time.
Thousands were arrested on the day of the massacre and in the months following.
-PTC NEWS