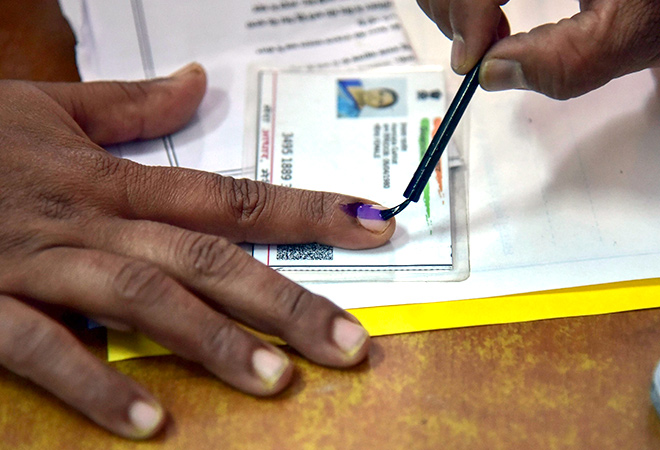 The State Election Commissioner, Punjab, Mr. Jagpal Singh Sandhu, here today announced the schedule for Elections/Bye Election of 08 Municipal Corporations and 109 Municipal Councils and Nagar Panchayats.
Also Read | Punjab Election Commission announces Election schedule, last dates

The code of conduct has been put in place before the elections so that political parties do not take any advantage during the elections.
During the code of conduct there is a limit to the number of official announcements that can be made, from speeches given during the election campaign. Apart from this, bringing new schemes also comes under the code of conduct.
Model Code of Conduct' has come into force with immediate effect within the municipal areas of the municipalities where elections will be held. The Code of Conduct would be in force till the completion of the electoral process.
Model Code of Conduct lay down how political parties, contesting candidates and party(s) in power should conduct themselves during the process of elections i.e. on their general conduct during electioneering, holding meetings and processions, poll day activities and functioning of the party in power etc.
Also Read | All 3 members of poll panel for SC bar association's election resign
The process for filing nominations would commence on 30 January, 2021 and 3rd February, 2021 would be the last date. The nominations would be scrutinized on 4th February, 2021 while the date of withdrawal of nominations is 5th February, 2021 which would also be the date of allotting the election symbols to the candidates. Election Campaigning will end on February 12th, 2021 at 5.00 PM.
30 IAS/PCS officers would be appointed as Election Observers and 06 IPS officers will be appointed as Police observers to ensure the peaceful, free and fair conduct of elections.

The voting would be held on 14th February, 2021 from 08.00 Am to 4.00 PM. Counting of votes would be done on 17th February, 2021.
General elections of Municipal Corporations are to be held in Abohar, Bathinda Batala, Kapurthala, S.A.S. Nagar, Hoshiarpur, Pathankot, Moga and bye election in the ward no 37 (backward classes) of municipal corporation Amritsar would also be held.
General elections of Municipal Councils/Nagar Panchayats would also be held in Ajnala, Ramdas, Rayya, Majitha, Jandiala Guru of district Amritsar and in Bathinda District Bhucho Mandi, Goniana, Maur,Rama, Kotfatta, Sangat, Kotha Guru, Mehraj, Kot Samir, Lehra Mohabbat, Bhai Roopa, Maluka, Bhagta Bhai Ka, in Barnala District Barnala, Tapa, Bhadaur, Dhanaula , In Faridkot District, Faridkot, Kotkapura, Jaiton, In Ferozepur District, Ferozepur, Guruhar Sahai, Zira, Talwandi Bhai, Mudki, Mamdot, in Fazilka District, Fazilka, Jalalabad, Arniwala , Shekhsubhan. In Fatehgarh Sahib District, Sirhind Fatehgarh Sahib, Gobindgarh, Bassi Pathana, Khamano, In Gurdaspur District, Gurdaspur, Shri Hargobindpur, Fatehgarh Churian, Dhariwal, Qadian, Dina Nagar, in Hoshiarpur District, Dasuya, Mukerian, Urmar Tanda, Garhshankar, Gardhiwala, Hariana, Sham Churasi, in Jalandhar District, Nakodar, Nurmehal, Phillaur, Kartarpur, Alawalpur, Adampur, Lohian Khas, Mehatpur, in Kapurthala District, Sultanpur Lodhi. In Ludhiana district, Khanna, Jagraon, Samrala, Raikot, Doraha, Payal and in Moga District, Badhni Kalan, Kot Isse Khan, Nihal Singh wala, in Mansa District,Mansa, Budhlada, Bareta, Boha, Joga, in Mukatsar District,Mukatsar, Malout, Gidderbaha , in Patiala District, Rajpura, Nabha, Samana, Patran, in Pathankot District, Sujanpur. In Roopnagar District, Anandpur Sahib, Kiratpur Sahib, Nangal, Morinda, Chamkaur Sahib and Roopnagar, in S.B.S. Districtm, Nawanshahr, Banga, Rahon , in S.A.S. Nagar, Kharar, Zirakpur, Dera Bassi, Kurali, Banur, Nayagoan, Lalru, in District Sangrur, Malerkotla, Sunam, Ahmedgarh, Dhuri, Lehragaga, Longowal, Amargarh, Bhawanigarh, in Tarn Taran District, Bhikhiwind, Patti. Likewise, Bye elections in Ward number-1 (Women) and Ward number-11 (SC) of Mahilpur, Ward No. 1 of Talwara of Hoshiarpur District, and in Ward number 8 (General) of Mullanpur Dakha, , Ward Number 6 of Sahnewal in Ludhiana District and Ward No. 12 of Amloh in District Fatehgarh Sahib.
-PTC News