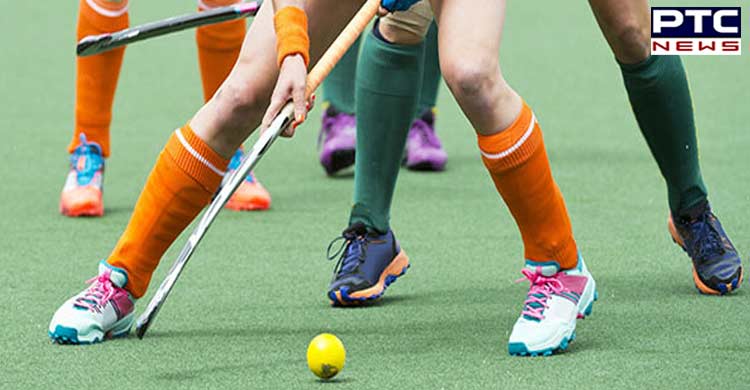 Failure of their men teams in making the gold medal round notwithstanding, Germany and the Netherlands women will play the title match for European Cup in Antwerp this weekend. And the winner of the gold medal match will get a direct entry to 2020 Tokyo Olympic Games.
In the semi-finals, while Germany edged out spirited Spain 3-2, the Netherlands made short work of England 8-0 to advance to the gold medal match.
The superiority of the Netherlands was very much evident from the start of the game as it started building up pressure gradually that started producing results. In the 12th minute Laurien Leurink, who also scored the eighth goal for her team in the 56th minute, set the scoring in motion by converting a penalty corner.
Like Leurink,  Lidewij Welten, who scored a brace, accounted for the second goal in the  20th minute. Later in the 51st minute, she scored her second goal of the game and the seventh for the winners. Caia van Maasakker, too, scored two goals for her side. She accounted for third in the 28th minute and the sixth in the 50th minute.
Marloes Keetles accounted for the fourth goal for her team while the fifth goal was scored by Jaan de Award in the 43rd minute. It was one of biggest wins for the Netherlands over England in women's hockey.
The second semi-final between Spain and Germany provided some absorbing hockey as both the teams gave out their best, matched each other in every skill and strategy of the game. The slight edge the Germans had proved decisive as the match-winning goal was scored in the last minute by Nike Lorenz.
Spain had taken the lead in the  14th minute through Maria Lopez before Cecile Pieper restored parity in the 22nd minute. Haunnah Gablac put Germany ahead in the 33rd minute before Maria Segu equalized for Spain in the 51st minute. German's continuous pressure ultimately proved decisive as it got the match clincher in the last minute and advanced to the gold medal match.
-PTC News