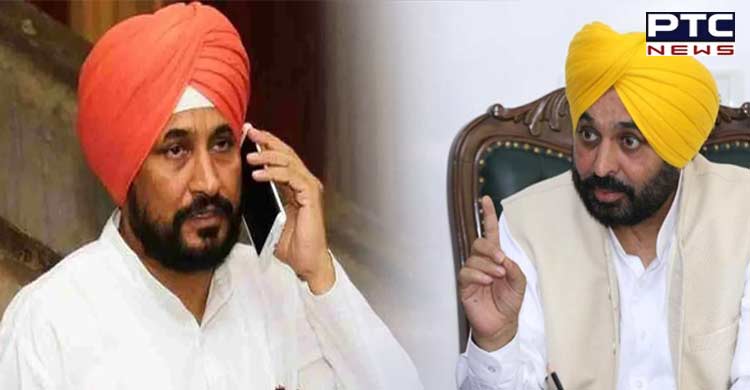 Chandigarh, September 29 : Former Chief Minister of Punjab Charanjit Singh Channi has hit back at the current Chief Minister Bhagwant Mann and said that he is currently in Canada and has not gone missing. He said that he is available 24 hours on his mobile phone but he has not yet received any call from Chief Minister Bhagwant Mann or his personal staff seeking information about any official work.

Also Read: CM Bhagwant Mann announces revival of Shaheed-e-Azam Bhagat Singh State Youth Award
According to a report, Channi said that Mann was wrong to say that he was not available. "I am currently undergoing treatment for my eye and will be back soon. I am also finishing my PhD thesis and will be back soon to submit it".
Channi said Maan can call them whenever he wants.
Chief Minister Bhagwant Mann presented a vote of confidence in the Legislative Assembly on Tuesday. Meanwhile, he alleged that BJP is trying to topple his government and Congress is supporting it. He also accused former Punjab Chief Minister Charanjit Singh Channi of taking many anti-people decisions. Not only this, Bhagwant Mann while speaking in the Vidhan Sabha tried asked where his former counterpart Charanjit Singh Channi is.
Mann took a dig at the Congress and said show your chief ministerial candidate (Channi).
"I got the files and saw that some decisions were made during the end of term. I want to ask Channi why they were made. Where did they go after the election? I want to ask him about the many files he signed during the last days of his government.
Also Read: 42 vehicles running in CM Mann's convoy, reveals RTI
-PTC News