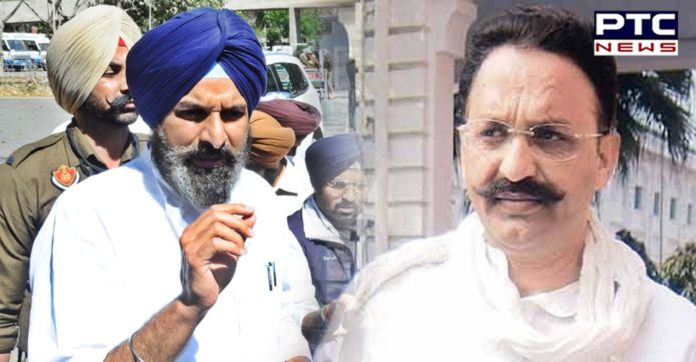 Shiromani Akali Dal (SAD) legislator Bikram Singh Majithia on Wednesday asked the Congress government to explain why it was keeping underworld Don Mukhtiar Ansari as a 'State guest' in a Ropar jail on a trumped-up charge for more than two years.

Bikram Singh Majithia accused the Congress government of spending crores to prevent Don Mukhtiar Ansari's transfer to Uttar Pradesh to answer for heinous crimes.
Also Read | iPhone 11, iPhone XR, and iPhone SE price cut in India; check new prices here
Majithia said crores were being spent to defend Mukhtiar Ansari in the Supreme court even though the government did not have funds for the SC scholarship scheme, social welfare benefits, and government employees with a Punjabi University gardener even committing suicide yesterday due to the government's failure to release his salary.

He said the former was hand in glove with the dreaded criminal to ensure he was not transferred to Uttar Pradesh. He said Ansari was arrested and brought to Punjab on the basis of a vague complaint against "one Ansari" which was registered at the Mataur police station in Mohali on January 7, 2019.
Also Read | Alert! WhatsApp to stop working on these iPhones and Android devices soon
He said following this the State police moved with lightning speed to register a case against him on January 8, get a production warrant issued against him on January 12, arrest him on January 21 and present him in court on January 22.
He said immediately afterward when Ansari was sent to judicial custody the government got into reverse gear.
"A challan was not presented in the case for sixty days which could have resulted in automatic bail for Ansari but the latter did not apply for it proving both the State and the criminal were moving in conjunction with each other," he said.
Click here for latest updates on Twitter.
-PTC News