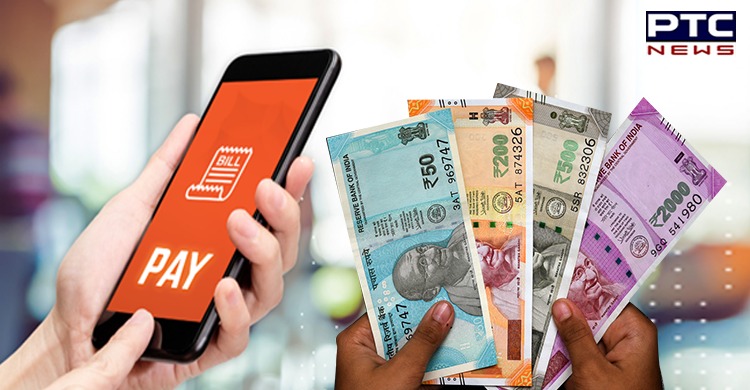 New payment mode: On Monday, Prime Minister Narendra Modi launched e-RUPI, a cashless and contactless instrument for digital payments. It acts as an e-voucher based on a QR code or SMS string, which is delivered to the mobile phones of the beneficiaries.

The e-RUPI platform has been developed by the National Payments Corporation of India (NPCI), Department of Financial Services, Ministry of Health and Family Welfare and the National Health Authority.
Also read | Covid 19 third wave likely this month, may peak in October
How does e-RUPI work?
Under the new digital payment mode, beneficiaries will directly receive the vouchers on their mobile numbers sent by the government, instead of receiving cash in bank accounts. Before e-RUPI coupons are sent, the mobile number and identity of the citizen will be verified.
Also read | Punjab schools reopen for all classes, schools to ensure proper cleanliness


List of banks that will go live with e-RUPI
Currently, there are a total of 11 public and private sector banks that will support this new digital payment mode.
These are State Bank of India (SBI), ICICI Bank, HDFC Bank, Punjab National Bank (PNB), Axis Bank and Bank of Baroda, which will provide both issuance and redemption facilities for e-RUPI coupons.
Canara Bank, IndusInd Bank, Indian Bank, Kotak Mahindra Bank and Union Bank of India will only issue e-RUPI coupons for now.
What are the use cases of e-RUPI?
According to the government, e-RUPI is expected to ensure a leak-proof delivery of welfare services. It can also be used for delivering services under schemes meant for providing drugs and nutritional support under Mother and Child welfare schemes, TB eradication programmes, drugs & diagnostics under schemes such as Ayushman Bharat Pradhan Mantri Jan Arogya Yojana, fertiliser subsidies etc. The government also said that even the private sector can leverage these digital vouchers as part of their employee welfare and corporate social responsibility programmes.
-PTC News