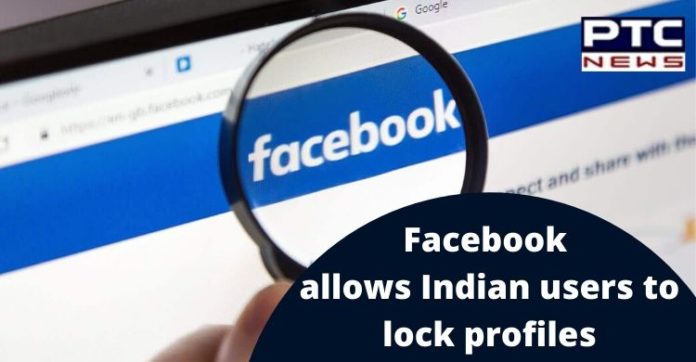 Facebook has announced that it will be rolling out a new feature for India that will allow the users to lock their profiles and limit the strangers from getting access to their information and photos.
The new feature has been announced by Facebook to keep the platform safe, especially for the women, and to ensure their privacy, Mashable reported.

If the user wants to use this feature, then a stranger would not be able to zoom into, share, and download their profile picture or cover photo. Also, strangers will not be able to see photos and posts on the timeline of the user.
The most important aspect of the feature is that if a stranger visits a profile of someone, then a disclaimer will pop up, saying that the profile of a certain user is locked. As per Facebook, only five profile details will be visible to a stranger.
Currently, this feature is only available for Android devices.
Also Read | Coronavirus positive cases in India rise to 1,31,868; death toll 3,867
Facebook to allow all its employees to work from home till the end of 2020
Amid coronavirus outbreak, the social giant Facebook will be allowing almost all of its employees to continue the work from home till the end of 2020, a report suggested. Facebook employees have been working from home since March when the coronavirus cases started to rising across several countries.
-PTC News