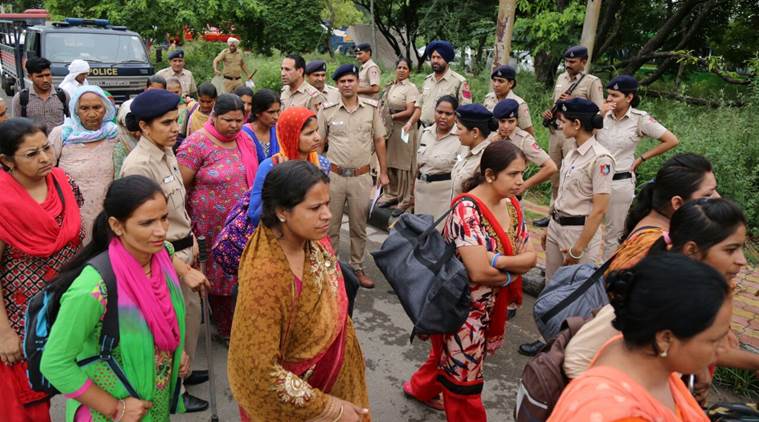 The court took a strict stand and said that it will issue order to dismiss DGP of Haryana if the situation is not under control post lunch. As Haryana government had deployed section 144, under which an assembly of more than four people in an area is prohibited. Sadly enough the DGP of Haryana has been proven failure in making the section workable.
A day before the judgment on Ram rahim case in the CBI court in Panchkula, lacs of followers of Ram rahim have flooded the city in the last two days. This could endanger the law system. A petition has been filed in the Punjab and Haryana High Court seeking proper order in the state.
Chief Justice of the High Court ordered the Center to take strict action in this matter as the Haryana government seems to be failing miserably. 'Deploy the center and force; we do not want to be in the state of Jat movement like in Haryana.
The court said that if you cannot do anything, then we will order the army. On this, the center's advocate gave court the right to take appropriate action. The court said that it has been observing for three days the mismanagement and chaos taking over.
The court ordered the central home secretary to immediately deploy a proper number of security forces. The attitude of the Haryana Government has been disappointing, the court said.
Court questions the low deployment of central security forces in Punjab Haryana. After the court report arrives, a dismissal order can be issued against the DGP post lunch. The court has also asked the centre to keep the army standby. Advocate General haryana & advocate of baba raam rahim are also present in the court. Baba's lawyer told the court that Baba has appealed the followers to keep peace and they should stop moving to panchkula.
-PTC News