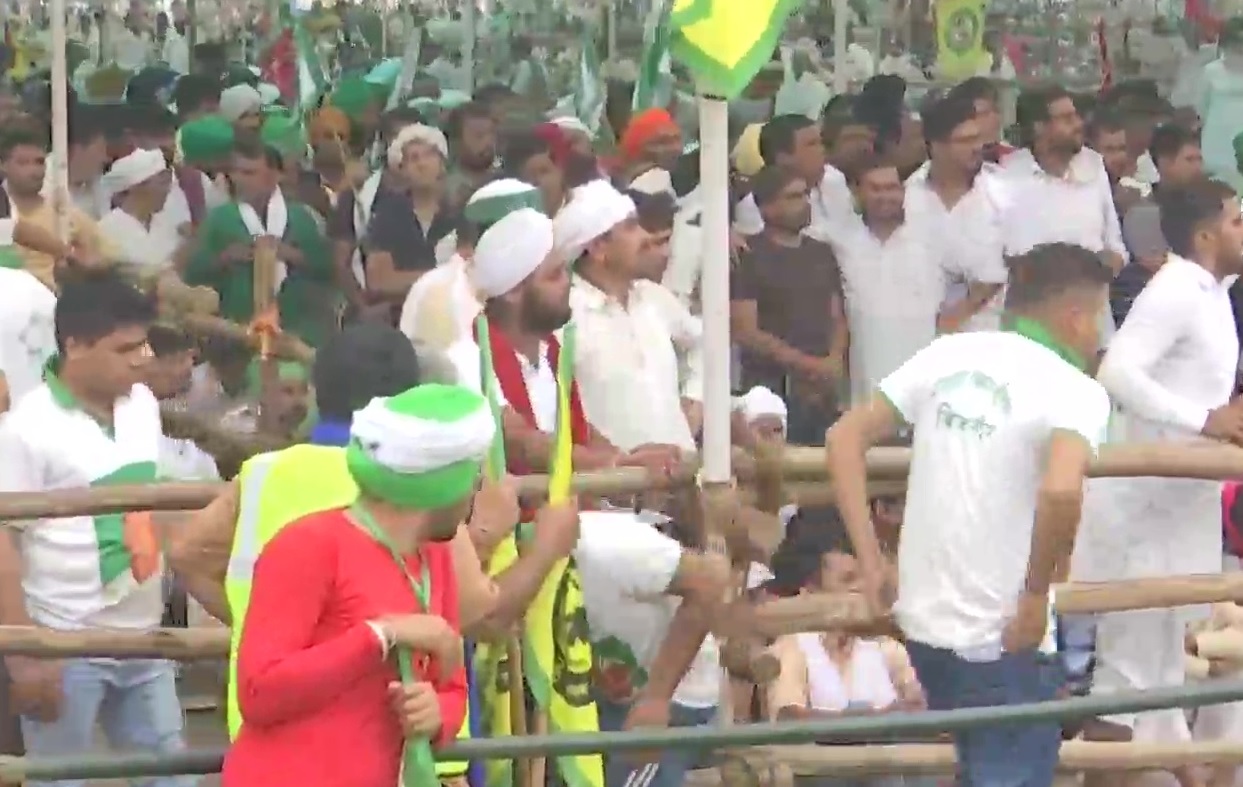 Kisan Mahapanchayat in Muzaffarnagar, Uttar Pradesh, which was organised under the aegis of the Samyukt Kisan Morcha (SKM), on Sunday turned out to be a big hit.

Members of as many as 300 farmer unions from 15 states, who participated in the mahapanchayat, reiterated their resolve to continue with the protest against the three farm laws of the Union Government.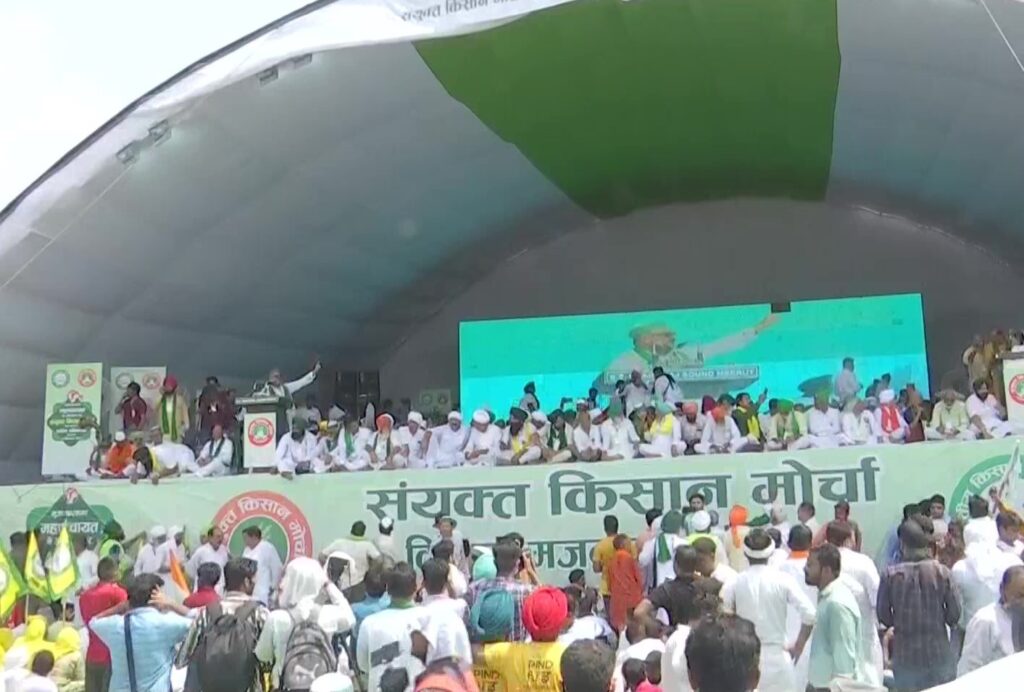 Farmer leaders unanimously decided to observe Bharat Bandh on September 27 in protest against the three farm laws.
Also read | Kisan Mahapanchayat in Muzaffarnagar: BKU's Rakesh Tikait accuses Modi government of selling country
Leaders who addressed the gathering during Kisan Mahapanchayat said "they (the Centre) says only a handful of farmers are protesting. Let them see what a handful this is today. Let us raise our voices so it reaches the ears of those sitting in Parliament".
In a statement, the Samyukt Kisan Morcha said, "The mahapanchayat today will make the Modi and Yogi governments realise the power of farmers, farm labourers, and supporters of the farm movement. The Muzaffarnagar mahapanchayat will be the biggest-ever in the last nine months."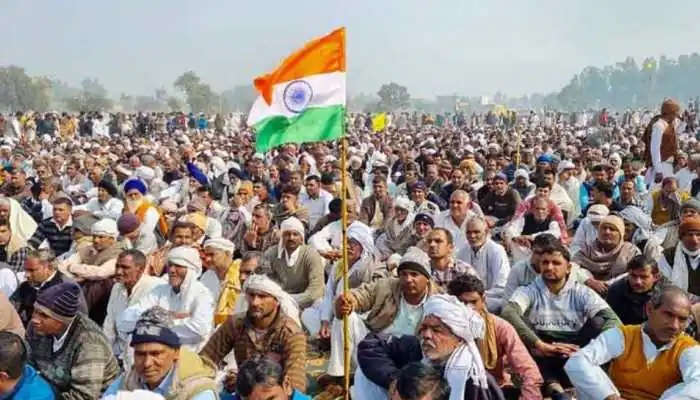 Also read | Tokyo Paralympics: Noida DM Suhas Yathiraj scrips history, clinches silver in badminton
Farmer leaders made their message loud and clear that they would campaign against the ruling BJP in Uttar Pradesh and Uttarakhand Assembly elections in 2022 if the governments did not accept their demands. They threatened to continue their agitation till 2024 when the Lok Sabha elections are due.

They said efforts would now be made to strengthen the movement and ensure that farmers had their own government that catered to their interests. BKU leader Rakesh Tikait said the next meeting would be held in Lucknow in support of sugarcane farmers.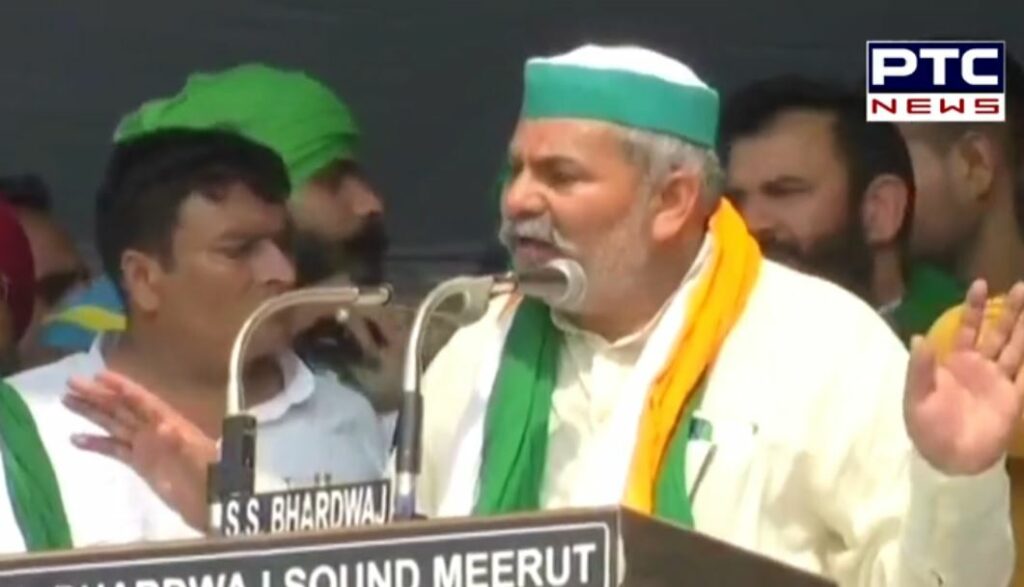 Meanwhile, 32 farmer unions from Punjab demanded that the state government should withdraw cases against protesters by September 8. If the cases were not withdrawn, the farmers would hold a bigger protest, the unions said.
-PTC News with inputs from agencies