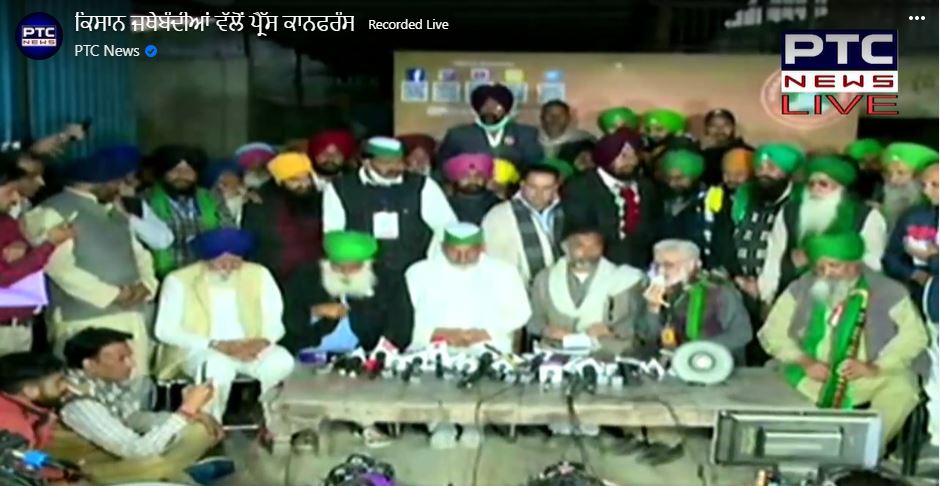 As farmers protest against farm laws 2020 entered 25th day, the protesting farmers held a press conference today.
They made several big announcements for the upcoming days stating that Modi government should give up its arrogance and change its mind because farmers are not going to return without getting the laws repelled. They said that government should immediately repeal the three agriculture laws in view of the farmers' protests so that the farmers can go home.
Also Read | Punjab: 22-year-old farmer commits suicide

Expressing these views, Bhartiya Kisan Union said that earlier the Union government and its ministers had been saying that the laws were very beneficial for the farmers but later agreed with the arguments put forward by the farmers' leaders during the talks with the leaders of the farmers' organizations.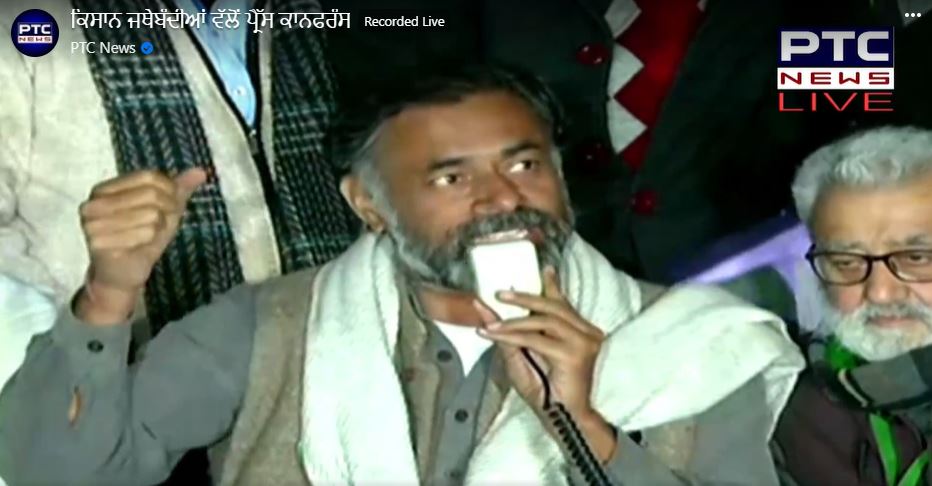 They stated that the government is manipulating and on one hand seeks suggestions from the farmers, on the other hand, the Government is defaming the struggle and protest.
They appealed everyone across the world to celebrate Farmers' Sacrifice Day and said that everyone should give up at least one-time meal on December 23 and show their support.
They also said that Toll Plazas will be free on 25th, 26th, 27th. On the same day, a message will be sent to all the NDA organizations that you should force the government to repeal this law.
In a press conference, the farmers' leaders also appealed to the nation to oppose Modi by thumping and hammering plates during the Mann Ki Baat on the 27th.
They also opposed the income tax raids carried out by the Government, saying that the government was now targeting the arhtiyas as they had served the interests of the farmers. The farmers' leaders also demanded that the Modi government should abandon this duplicitous attitude and repeal the three laws as soon as possible.
They said that peaceful struggle of the farmers was the strategy and it would continue. Adding that peaceful action would be taken all over India and in Delhi.
The leaders also said that in the next three to four days the organization would commemorate the martyrs of the farmers who were martyred in the struggle in the villages.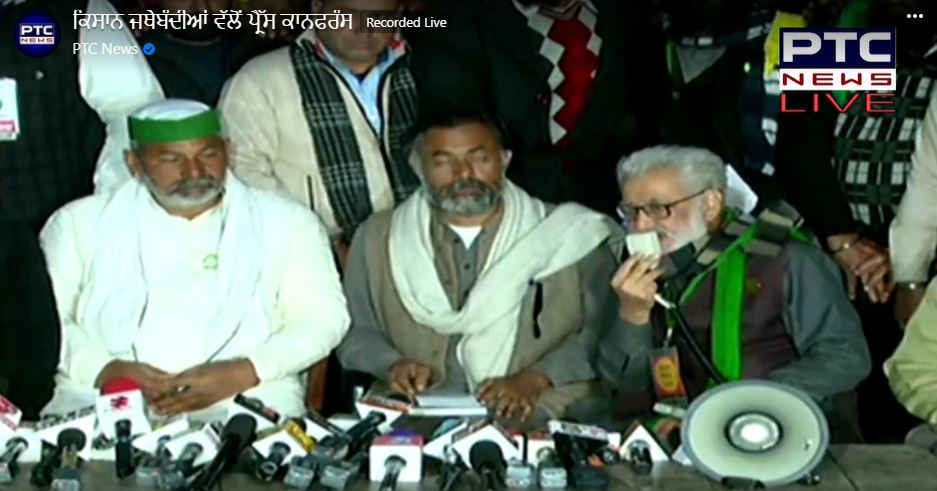 Adding, 15,000 people would leave for Delhi from Khanauri side on 26-27 and 15,000 people would march from Dabwali to Tikri border on 28-27.
Also Read | Farmers pay tribute to those who lost their lives during protest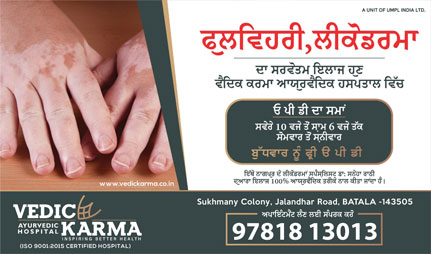 The leaders also expressed regret over the death of a farmer and cremation by his family on loan, and at the same time offered Rs 60,000 in loans to the family and any kind of help.
The farmers have been agitating to repeal the three farm laws 2020 i.e. the Farmers (Empowerment and Protection) Agreement on Price Assurance and Farm Services Act, 2020, Farmers' Produce Trade and Commerce (Promotion and Facilitation) Act, 2020, and Essential Commodities (Amendment) Act, 2020.
-PTC News