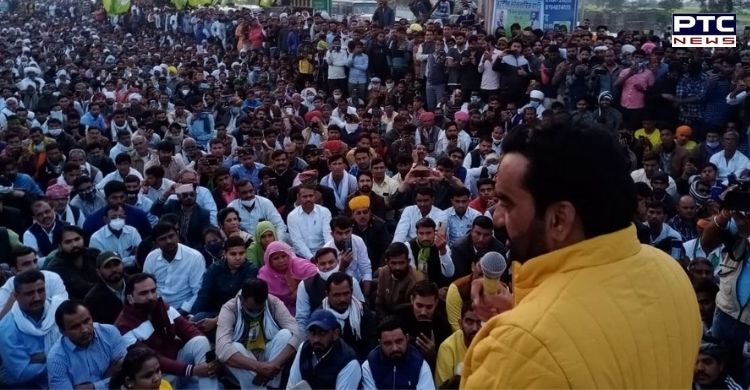 Farmers protest: Following Shiromani Akali Dal, the Rashtriya Loktantrik Party (RLP) convener Hanuman Beniwal on Saturday announced his split from the Bharatiya Janata Party-led National Democratic Alliance (NDA) supporting farmers who are protesting against farm laws 2020.

Welcoming the announcement made by Hanuman Beniwal on Rashtriya Loktantrik Party (RLP) quitting NDA, Sukhbir Singh Badal said, "Following @Akali_Dal_, now Rashtriya Loktantrik Party also walks out of BJP-led NDA in support of the farmers' cause."
Also Read | Whereabouts of Indian broadcaster Harnek Singh Neki are still unknown
"No party can support any anti-farmer step. GoI must understand the situation and should not stand on false pride. Repeal the Anti-Farmer Acts now!" he added.

Beniwal made the announcement while addressing the farmers protesting against farm laws 2020 in the Alwar district of Rajasthan.
Also Read | Amid farmers' call for 'Thali Challenge', PM Modi addresses Mann Ki Baat
He said that he had no plans to forge an alliance with the Congress Party. "I have left the NDA in protest against anti-farmer laws. I left the NDA but I won't forge an alliance with Congress," Beniwal said.
Back in September 2020, the BJP's oldest ally SAD walked out of the NDA amid protest over farm laws. Shiromani Akali Dal said that it tried to gain the attention of the central government over farm bills but was ignored.
The party added that it will continue to stand by its principles of peace, communal harmony and guard the interest of Punjab and Punjabi in general, and Sikhs and farmers in particular.
Click here for latest updates on Education. 
-PTC News