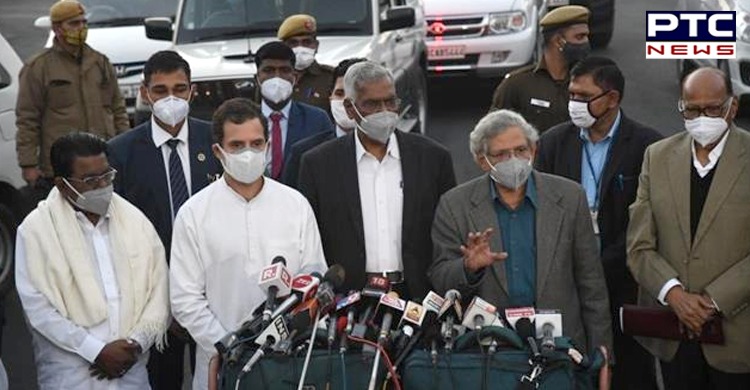 Amid farmers protest across the nation against farm laws 2020, a delegation of opposition leaders comprising Sharad Pawar, Rahul Gandhi, D Raja, Sitaram Yechury, and TKS Elangovan called on President Ram Nath Kovind at Rashtrapati Bhavan and presented a memorandum.

NCP chief Sharad Pawar after a meeting of opposition with President Ram Nath Kovind said that "There was a request from all opposition parties for an in-depth discussion of farm laws 2020 and that it should be sent to select committee, but unfortunately, no suggestion was accepted and bills were passed in hurry."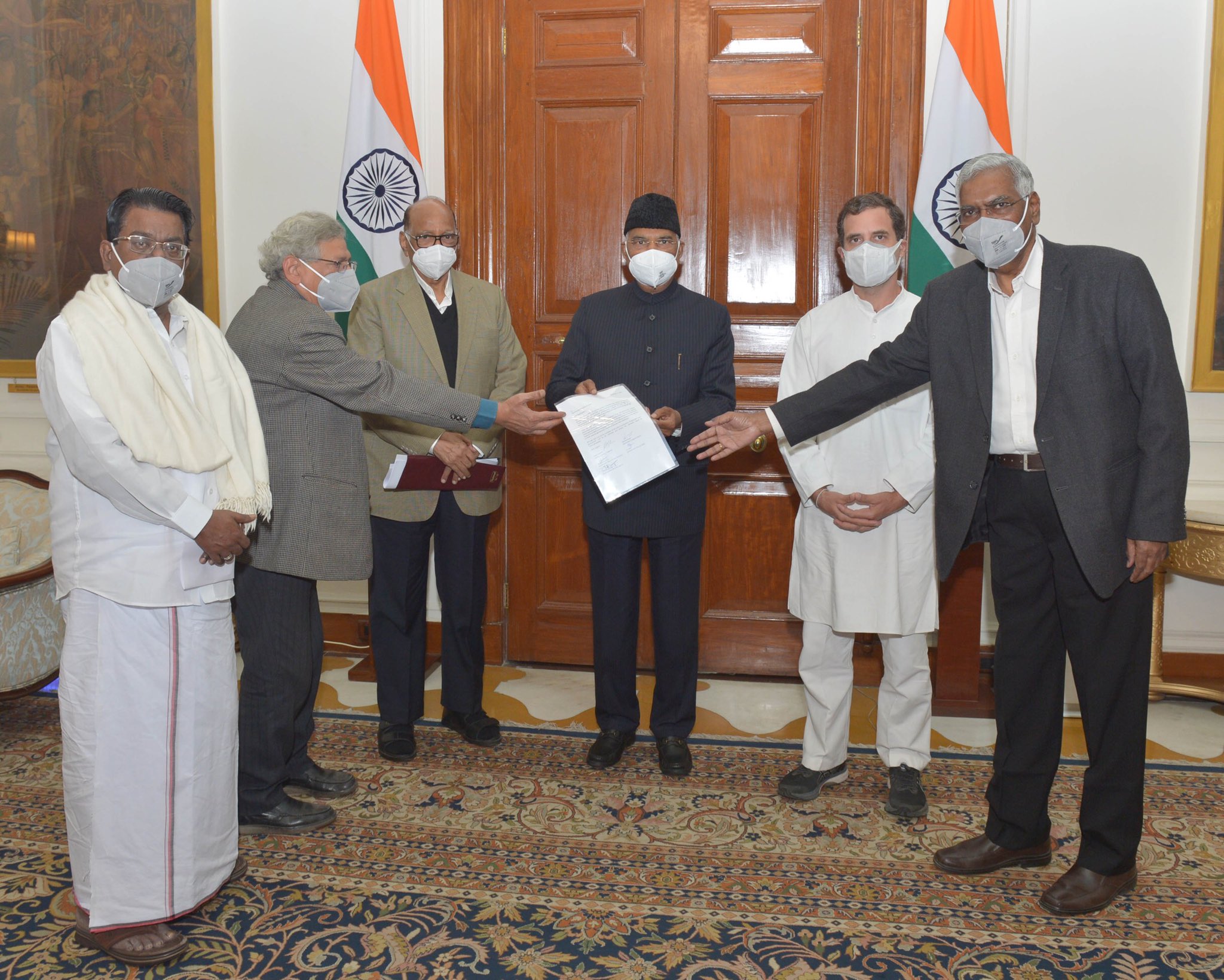 Also Read | PTC News expresses its solidarity with farmers, join protest and raise slogans
"In this cold, the farmers are on the streets protesting peacefully, expressing their unhappiness. It is the duty of the government to resolve this issue," Sharad Pawar added.

Meanwhile, Rahul Gandhi said that "We informed the President that it was absolutely critical that these anti-farmer laws were taken back."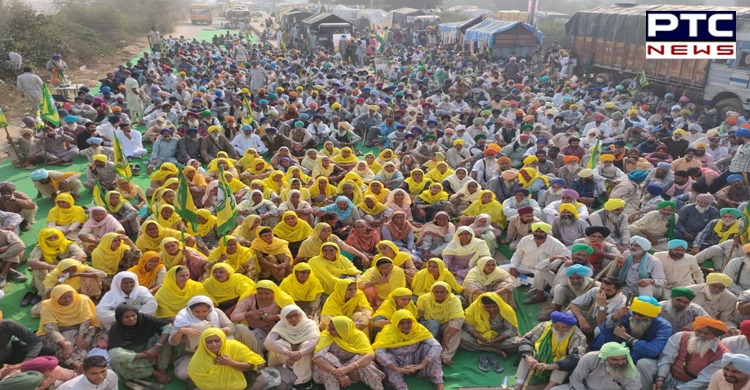 Rahul Gandhi also said that "the farmer of the country has understood that the Modi government has betrayed him and now he is not going to step back because he knows that if he compromises today, his future will not survive. Farmer is Hindustan! We are all with the farmer."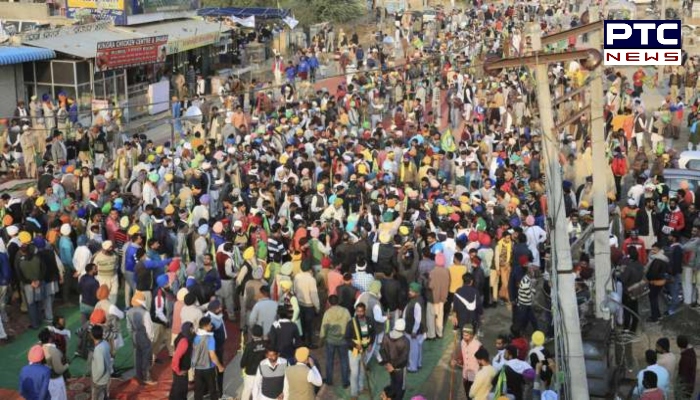 "We have given a memorandum to the President. We are asking to repeal farm laws and electricity amendment bills that were passed in an anti-democratic manner without proper discussions and consultations," said Sitaram Yechury, CPI-M.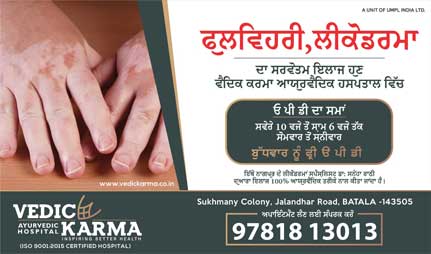 The farmers have been protesting against the Farmers' Produce Trade and Commerce (Promotion and Facilitation) Act, 2020, the Farmers (Empowerment and Protection) Agreement on Price Assurance and Farm Services Act, 2020, and the Essential Commodities (Amendment) Act, 2020.
-PTC News