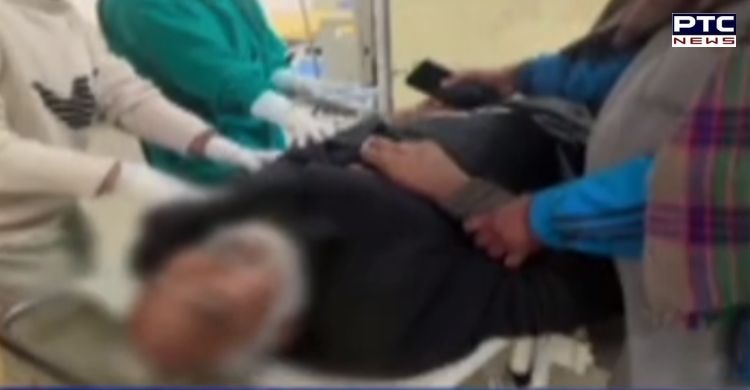 Amid farmers protest against farm laws 2020, an advocate Amarjit Singh, a member of the Jalalabad Bar Association and a senior lawyer, committed suicide citing ignorance of the central government over farmers' demand to repeal the newly enacted laws.

According to the information, the lawyer has been identified as Amarjit Singh. Reportedly, he had consumed a poisonous substance after which he was taken to a hospital where he was declared brought dead.
Also Read | Whereabouts of Indian broadcaster Harnek Singh Neki are still unknown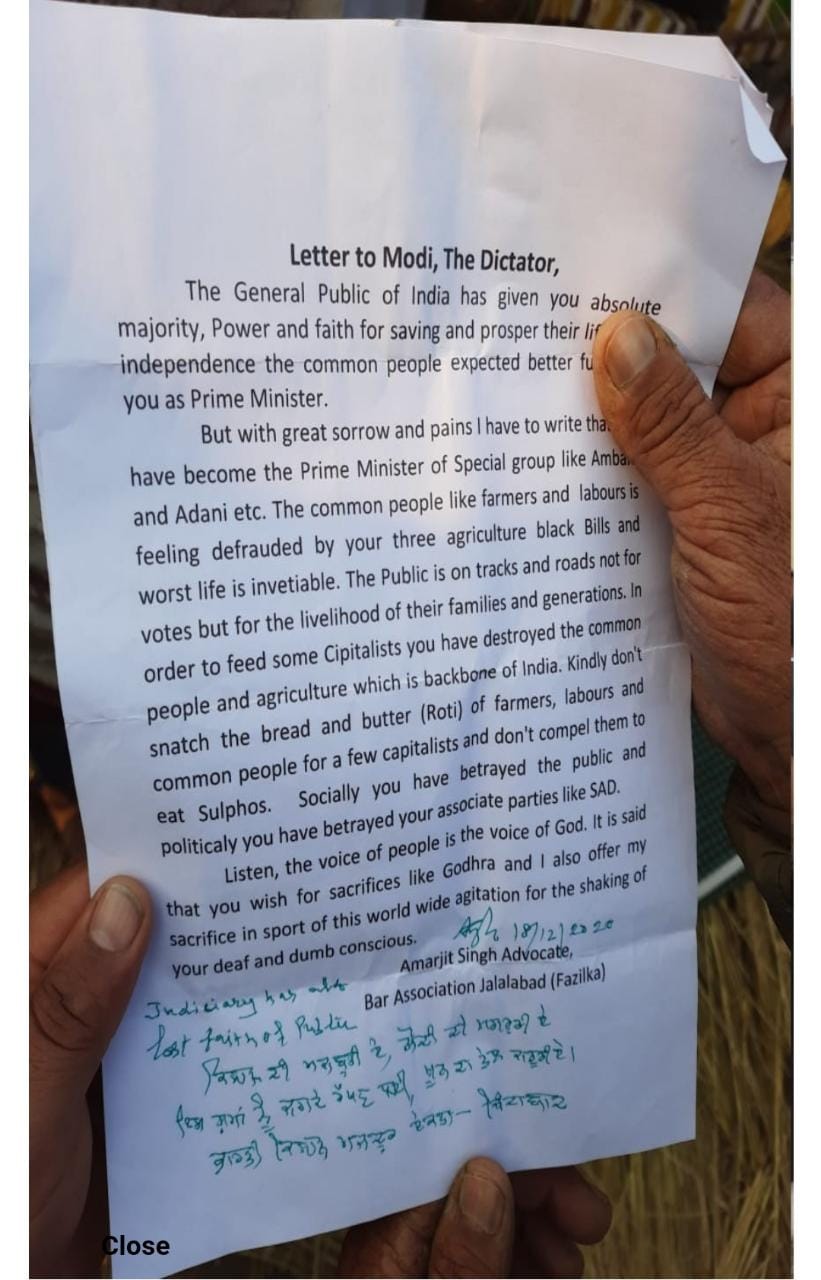 Amarjit Singh left behind a suicide note in which he blamed Prime Minister Narendra Modi for not repealing the farm laws 2020.

It is pertinent to mention that Amarjit had been visiting the Tikri border in Delhi and was frustrated by the Central government's refusal to repeal the agriculture laws.
In a letter to PM Narendra Modi "a Dictator", Amarjit wrote: "The general public of India has given you the absolute majority, power and faith."
Also Read | Farmers protest against farm laws 2020: Amid farmers' call for 'Thali Challenge', PM Modi addresses Mann Ki Baat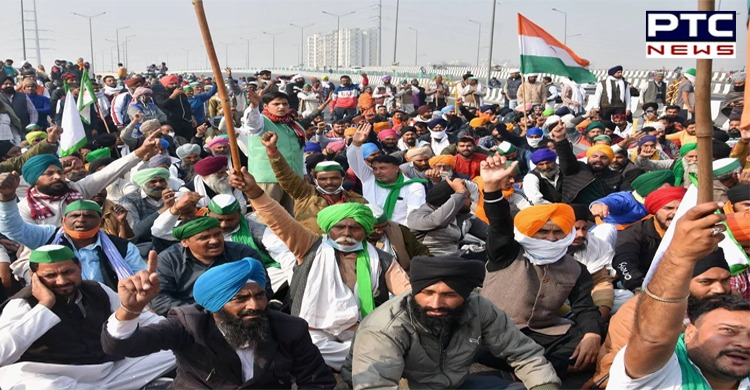 "But with great sorrow and pains, I have to write that as you have become the Prime Minister of Special group like Ambani and Adani etc. The common people like farmers and labourers is feeling defrauded by your three agriculture black bills and worst life inevitable," he wrote.
Adding, Amarjit wrote, "The public is on tracks and roads not for votes but for the livelihood of their families and generations. In order to feed some Capitalists, you have destroyed the common people and agriculture which is the backbone of India."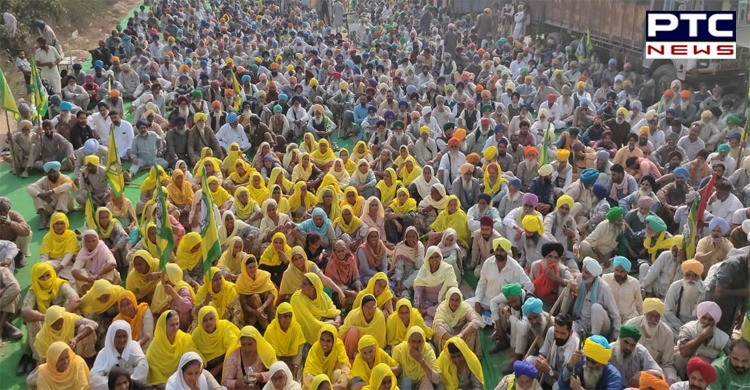 "Kindly don't snatch the bread and butter (Roti) of farmers, labours and common people for a few capitalists and don't compel them to eat Sulphos," he wrote.
"Socially, you have betrayed the public and politically you have betrayed your associate parties like SAD," he wrote.
"Listen, the voice of people is the voice of God. It is said that you wish for sacrifices like Godhra and I also offer my sacrifice in the sport of this worldwide agitation for the shaking of your deaf and dump conscious," Jalalabad lawyer concluded his suicide letter.
-PTC News