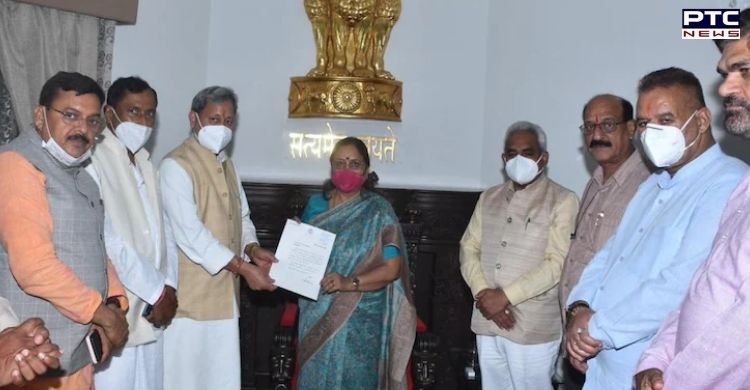 Tirath Singh Rawat Resignation: Uttarakhand Chief Minister Tirath Singh Rawat resigned on late Friday night, less than four months after taking charge.

Tirath Singh Rawat's resignation came hours after holding a press conference to talk about the achievements of his government. At around 11 pm, Rawat reached Raj Bhavan with Cabinet colleagues.
Also Read | Shocking! Navjot Singh Sidhu's outstanding electricity bill of 8 lakh for 8 months goes unnoticed
He handed over his resignation to Governor Baby Rani Maurya. He cited the constitutional provision requiring him to get elected to the Assembly within 6 months, and the unlikelihood of that.
Also Read | PSPCL chairman reveals how cuts are govt's revenge against farmers: Sukhbir Singh Badal
Bharatiya Janata Party MP Tirath Singh Rawat, who resigned as chief minister of Uttarakhand, said that he submitted his resignation in view of the constitutional crisis in state.
After tendering his resignation to Uttarakhand Governor Baby Rani Maurya, he said that he has submitted his resignation to Governor. Given the constitutional crisis, he felt it was right for him to resign, he said.
He also said that he was thankful to the central leadership and Prime Minister Narendra Modi for all the opportunities they have been given to him so far.
Rawat, was picked by the central leadership as CM, in place of Trivendra Singh Rawat. He was sworn in on March 10 while he had time to get elected as an MLA till September 10.
-PTC News