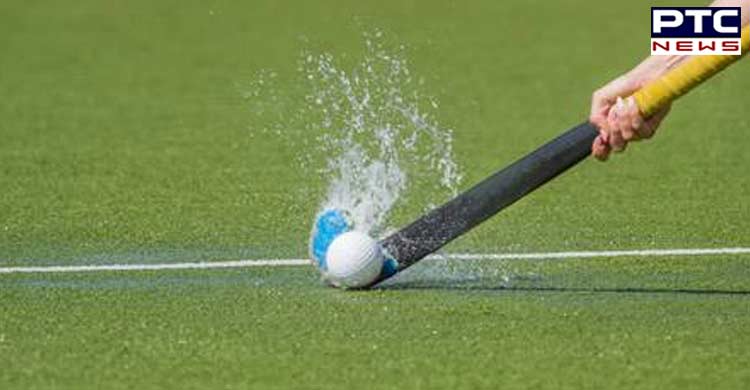 While New Zealand was looking to build on its outstanding performance from yesterday, it was Great Britain that succeeded w to avenge yesterdays' shootout loss. The visitors were looking fired up and all impressive in their first win in the 2020 FIH Hockey Pro League. Skipper Adam Dixon, who scored a brace was named as player of the game due to a couple impressive drag-flick goals to secure the win for the visitors but also through his great defence at the back.
Great Britain"s attack seemed too much for the home side as it earned another penalty corner in the 55th minute which was easily slotted past the keeper by Adam Dixon making it near impossible for the Black Sticks to come back.Early in the quarter in the 50th minute Great Britain got itself a penalty corner that witnessed a nice drag-flicked past the keeper to give the visitors an comfortable 2-0 lead. The scorer this time was Liam Ansell.
As the third quarter ended the host looked alive again and were creating some great shooting opportunities but Great Britain kept its attack going causing the Black Sticks some trouble. Black Sticks after defending off some heavy attack from Great Britain the home side played some great one-two hockey to earn a penalty corner at the other end but unfortunately got run down by a quick first runner.

Into the third quarter and Great Britain were holding possession very strong as the still had the lead but the Black sticks were creating some great opportunities which just needed to be put away.
As the teams come back after halftime break, the home team was still behind. Great Britain was still up by one goal against the home side. The visitors also looked they weren't slowing down their attack at all which meant the Black Sticks needed to turn its game around if it had any chance of winning bite game this weekend.Great Britain continued to get a comfortable lead and got another penalty corner in the 22nd minute.
Again Great Britain earned an early penalty corner in the second quarter as the Black Sticks were little casual in their defence in the circle. The home side, however, defended another drag-flick with some ease.It was in the 14th minute Great Britain got its first penalty corner of the game through a foot in the circle and the captain of the Great Britain Adam Dixon stepped up and slotted his drag-flick into the bottom right corner of the goal.Midway through the first quarter, both sides showed some great defence to keep the game tied up. But early in the quarter, the Black Sticks had an injury as its star striker Simon Child got injured.
-PTC News