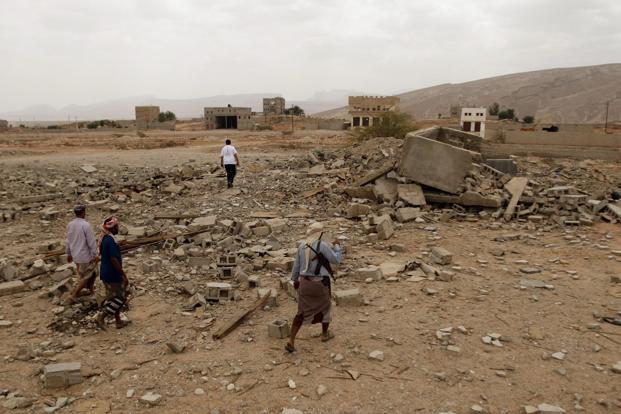 Peshawar: At least two suspected militants were killed today in a US drone strike in Pakistan's restive northwest tribal region, the first such attack after Donald Trump assumed Presidency.
The CIA-operated drone fired a missile that killed two suspected militants on the spot in a village in Kurram Agency, near the Afghanistan border, a local government official said.
"A drone missile struck the motorcycle which caught fire and then exploded," the official said.
The identity of those killed is yet to be ascertained, the official said, adding that the investigation into the strike has been started.
It was the first drone strike in the Pak-Afghan border region since Trump assumed US Presidency, The News reported.
There had been no drone strike by the US in Pakistan since May 21, 2016. This was one of the longest periods that no US drone attack had taken place in Pakistan.
The drone strikes by the US under the supervision of the CIA in Pakistan began in 2004.
There have been 424 drone attacks in Pakistan to-date. The strikes have killed a total of 2,499 to 4,001 persons including 424 to 966 civilians, the report said.
— PTI