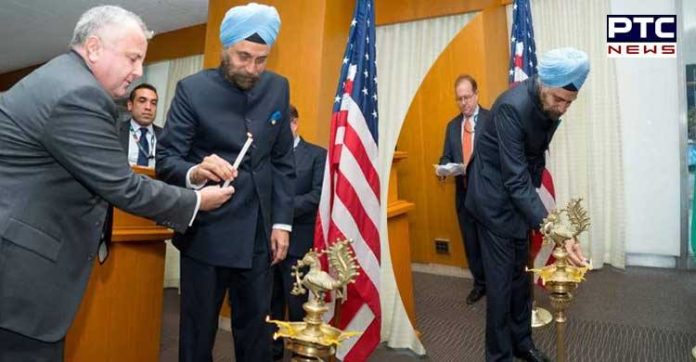 In a first, top Indian, US diplomats celebrate Diwali at State Department
United States department and Indian Embassy diplomats jointly celebrated Diwali on Monday. It symbolizes 'great strength' of a partnership between two countries. It also symbolizes growth and connection between India and the US.
Also Read: SC refuses to relax ban on crackers in NCR, rejects traders' plea
The Diwali celebrations were held at Foggy Bottom headquarters of the State Department. Deputy Secretary of State, John Sullivan, and Indian Ambassador to the US, Navtej Sarna, were chief guests at the function.
More than 200 guests attended the celebrations. The officials of the State Department and the Indian Embassy were also a part of the celebrations. According to the media sources, this was the first time that the State Department organized its Diwali celebrations in collaboration with the Indian Embassy.
Also Read: CM Punjab reviews law & order, security for Diwali, asks police to remain on high alert
Sarna told that Diwali stamps were also released by the United States Postal Service in the year 2016. It recognizes the closer cultural connections between the two countries. John Sullivan thanked the Indian Embassy and the South Asian American Employee Association (SAAEA) for organizing and inviting them to the event.
-PTC NEWS