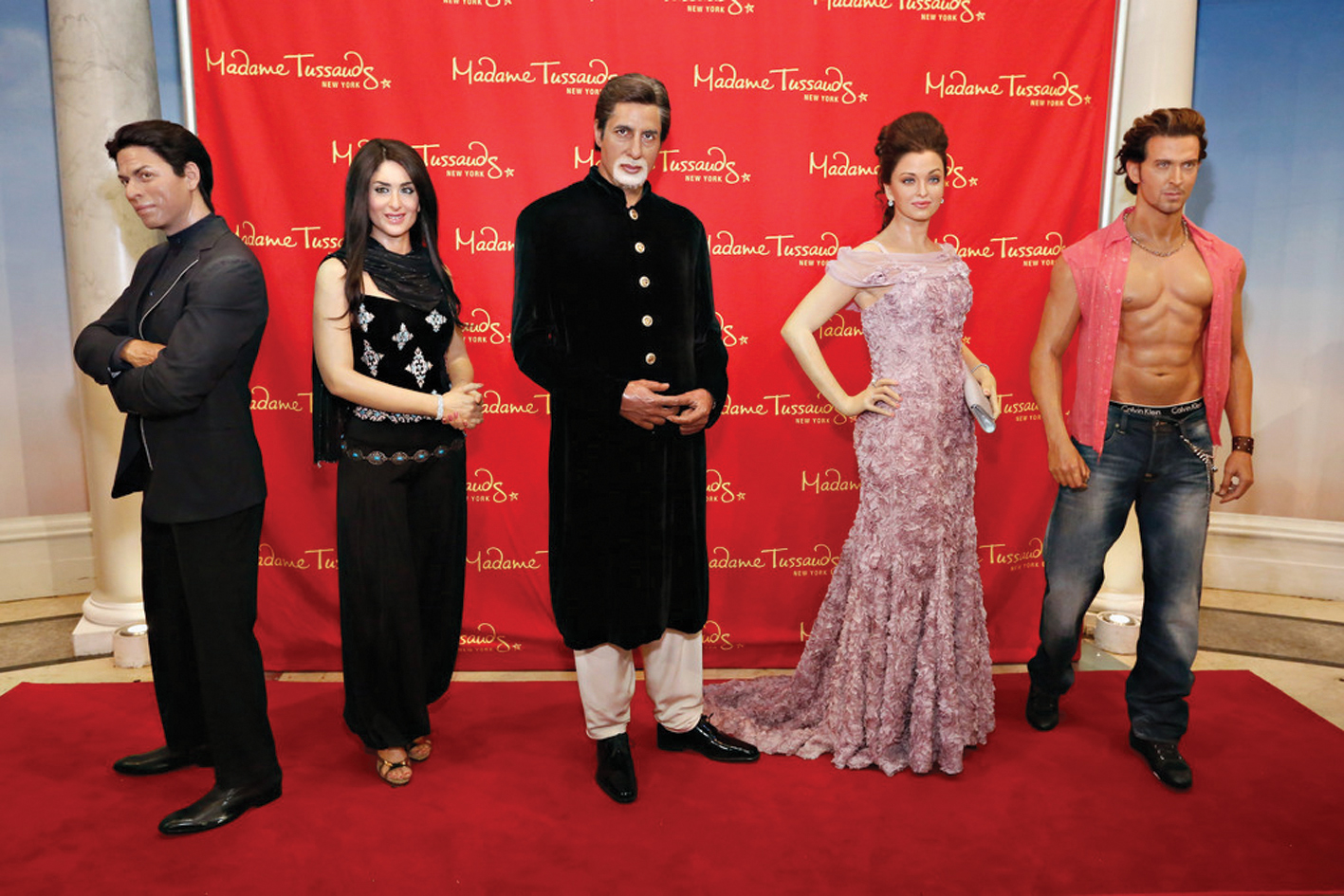 New Delhi, Nov 30- Want to ride a bike with Tom Cruise or shake a leg with Ranbir Kapoor? Or do you wish for a sparring bout with Mary Kom and share a dribble with Lionel Messi? Or do you want to do all of the above?
Just get set for the dream dates -- at Madame Tussauds.
Now that the Delhi chapter of the famed waxed musuem is finally all ready to open its doors, people can get up, close and personal with their favourite idols.
The 23rd and the latest addition to the series of Madame Tussauds attractions is housed in the historic Regal building and will open on December 1. The tickets are
"We are extremely thrilled to be opening our doors," Anshul Jain of Merlin Entertainments, which owns all Madame Tussauds attractions across the globe, said.
The first Madame Tussauds attraction was founded in 1835 on Baker Street in London. Operating for more than 200 years, today it has 23 flagship sites globally present in London, Shanghai, Hong Kong, Berlin and New Delhi.
Divided into seven sections, the New Delhi attraction is home to around 51 life-like wax figures from different walks of life  -- history, sports, music, film and politics.
Who better to open your journey into the world of lights, camera and action than Salman Khan?
Posing as Pawan Kumar Chaturvedi from his much loved film "Bajrangi Bhaijaan", Salman is seen riding a rickshaw, and you are more than welcome to join him.
Next, put on your jacket and sunglasses, and hop on to Tom Cruise's red and black Ducati for a thrilling ride.
As you walk further in the Film and Television zone, you will meet Madhubala striking a pose as Anarkali from "Mughal- e-Azam", Raj Kapoor as Ranbir Raj from "Shree 420" and Ranbir Kapoor dancing to "Badtameez Dil".
"The wax figure of Raj Kapoor here is the only figure in black and white," a Madame Tussauds spokesperson said.
Next in line is Marilyn Monroe donning her exquisite red gown from "Gentlemen Prefer Blondes".
The attraction offers interactive opportunities for visitors who can sport Mornroe's wig or Raj Kapoor's hat and get themselves clicked.
A section takes visitors through the history of the making of Madame Tussauds, showcasing how a wax figure is created -- sitting, sculpting, moulding, hair insertion, colouring, eyes and teeth making, wardrobe and finishing.
The section also features a 20-minute film where Prime Minister Naredra Modi speaks about his experience of getting his wax figure made at Madame Tussauds.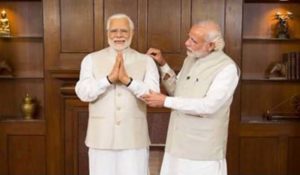 The sports corner incldues Mary Kom, waiting to knock you down, and David Beckham, looking dapper in a black suit. Our very own 'Flying Sikh' -- Milkha Singh -- is there, along with sprint king Usain Bolt.
The section also has football greats Lionel Messi and Cristiano Ronaldo as well as legendary Indian cricketers Kapil Dev and Sachin Tendulkar.
A flight of stairs will lead you to the history section that houses national leaders -- Mahatma Gandhi, Bhagat Singh, Netaji, Sardar Patel, A P J Abdul Kalam and Modi.
Walking further will give you a sneak peek of Michael Jackson rehearsing his "beat it" pose and Madonna getting ready for yet another gig.
You can groove to the songs of Beyonce, Justin Bieber, Lady Gaga or Jennifer Lopez, tap your feet to Bhangra tunes with Sonu Nigam or enjoy Asha Bhonsle's melodious voice, accompanied by the tabla maestro Zakir Hussain.
To celebrate your tour of Madame Tussauds, a party is a must and who better than Katrina Kaif, Kate Winslet, Anne Hathaway, Amitabh Bachchan, Madhuri Dixit and Kim Kardashian to share a drink with?
The tickets to the attraction are priced at Rs 960 for adults and Rs 760 for children. PTI