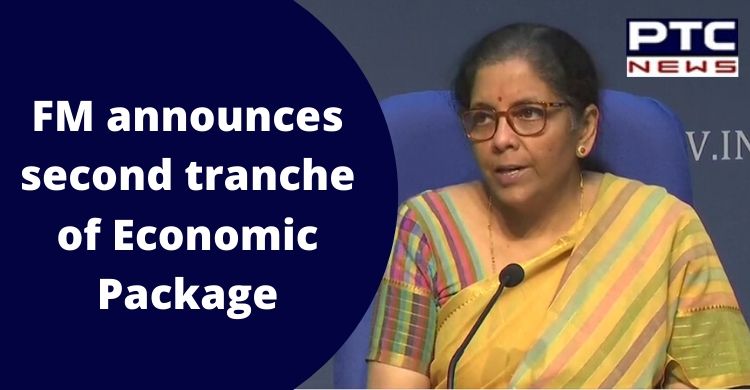 Union Finance Minister Nirmala Sitharaman addressed her second press conference in 2 days on Thursday to share the details of the second tranche of the economic package announced by the Prime Minister Narendra Modi to help revive the economy that has been suffering due to the novel coronavirus.

Nirmala Sitharaman on Wednesday announced the reduction of the tax deducted at source for non-salaried income by 25 percent of the existing rates along with tax collected at source. The reduced rates will be applicable starting Thursday and will be valid till March 31, 2021.

Also, Finance Minister Nirmala Sitharaman has announced the extension of the deadline for filing of all the income tax returns for FY20 till November 30.
Also Read | Indian Railways cancels all tickets booked to travel on or before June 30
https://www.facebook.com/ptcnewsonline/videos/562682614650885/