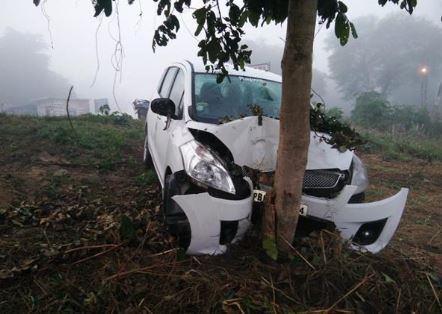 Fog horror : Four  injured as car rams into tree in Tanda
 Dense fog made a horrific comeback as four members of a family received multiple injuries as the car in which they were travelling rammed into a tree on the busy Tanda- Hoshiarpur road on Saturday.
The car was completely damaged in the collision. Ambulances were rushed to the spot and the victims were taken to a nearby hospital.
 The incident happened around 6 am near Rara village as the family was returning back home after attending a function in Tanda.