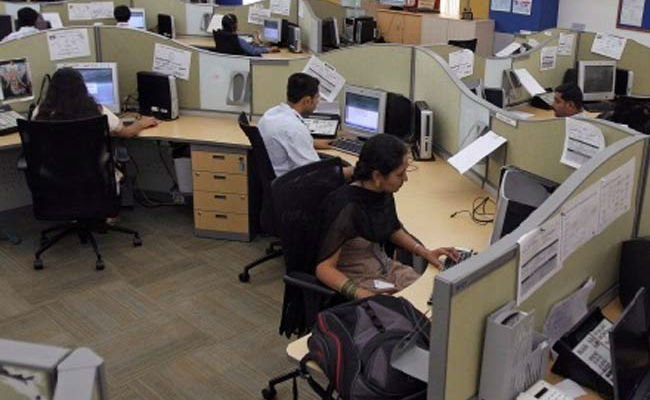 Employment in the formal sector is much more than what is believed to be, Economic Survey said even as it stressed that providing quality jobs to young and burgeoning labour force will remain a pressing challenge in the medium term.
The formal sector non-agriculture employment is 12.7 crore compared to 7.5 crore assessed on the basis of social security provided by Employees Provident Fund Organisation (EPFO) and Employees State Insurance Corporation (ESIC), it said. This figure includes government employees.
"The lack of consistent, comprehensive, and current data impedes a serious assessment.. New evidence that suggests formal sector employment is substantially greater than hitherto believed," said the Economic Survey 2017-18, tabled by Finance Minister Arun Jaitley in Parliament.
"It is clear that providing India's young and burgeoning labour force with good, high productivity jobs will remain a pressing medium term challenge," said the Survey.
It suggested that an effective response will encompass multiple levers and strategies, above all creating a climate for rapid economic growth on the strength of the only two truly sustainable engines -— private investment and exports.
Elaborating on the under-assessment of employment, it stated that from a social security perspective formal employment amounts to 6 crore.
Besides there are an estimated 1.5 crore of government workers (excluding defence). Thus, total formal sector employment is 7.5 crore.
It further said that since the non-agricultural workforce is estimated at 24 crore according to the 68th Round (2011) of the NSSO Employment-Unemployment Survey, formal employment under this definition is equivalent to 31 per cent of the non- agricultural workforce.
The Economic Survey explained that from a tax perspective, formal employment is 11.2 crore and adding government employment yields a total count of 12.7 crore.
This implies that nearly 54 per cent of the non- agricultural workforce is in the formal sector, it said.
It noted that many small, below-the-threshold firms have registered for the Goods and Services Tax so that they can secure tax credits on their purchases.
Against this (backdrop), the figure excludes many formal workers in sectors outside the GST such as health and education, it said.
Notwithstanding the caveats regarding the specific numbers, the broad conclusion is likely to be robust: formal payrolls may be considerably greater than currently believed, it added. PTI