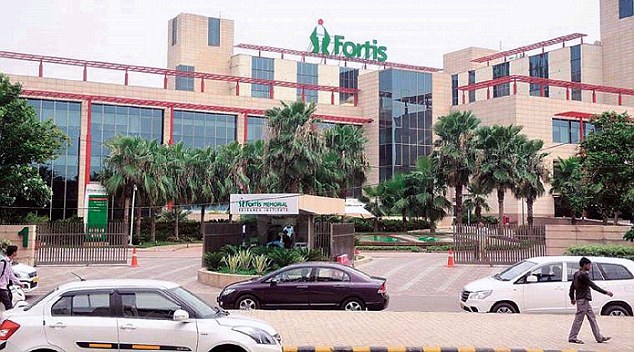 The Haryana government on Wednesday found Fortis hospital management guilty after they charged 15.59 lac bill to the parents of a dying 7 year old dengue patient.
Action will be taken against hospital says State health minister Anil Vij. The ambulance in which the girl was taken did not have proper facilities to treat the girl with immediate effect.
Little girl Adhya Singh died in Fortis Hospital on 14th September. The case relates to the death in September of a seven-year-old girl who was admitted with dengue to the FMRI, Gurgaon, a multi super-speciality care hospital. There are many irregularities in treatment and protcol was not followed.
State health minister Anil Vij said a senior officer would investigate the case. An FIR is yet to be filed.
The move came after the Union health ministry asked the state government to initiate an "urgent" probe into the allegations. Directions were issued to the officer to submit the probe report at the earliest so that strict action could be against the guilty, he said.
Vij said no hospital in the state would be allowed to play with the health and sentiments of the people.
-PTC News