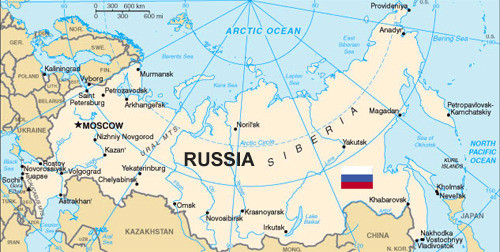 Moscow: Russian law enforcement officers today killed four suspects accused of gunning down two traffic cops this week in an Islamist-linked attack in the southern city of Astrakhan, officials said.
The interior ministry said in a statement that one suspect was shot dead after opening fire and injuring three officers who stopped the car in which he was travelling.
Three other suspects were then "liquidated" in a security operation in the southern town, the statement said.
Officials said the suspects were being hunted over the killing on Tuesday of two traffic policemen in what local authorities called a "brazen attack" by "radical Islamists".
The murders came with Russia on high alert following a bombing on the Saint Petersburg metro on Monday that killed 13 people. There is no apparent link between the two attacks.
Astrakhan lies several hundred kilometres northeast of the volatile North Caucasus, where Moscow is fighting a lingering Islamist insurgency.
While attacks against police regularly occur in Russia's Caucasus, they are much rarer in other regions.
—PTI