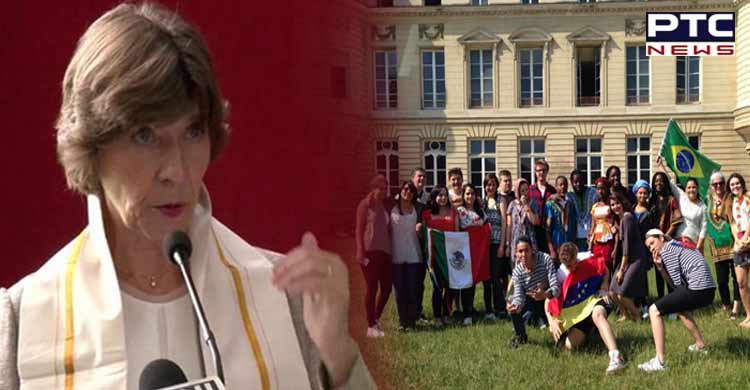 New Delhi, September 14: To boost the student exchange programme, French Foreign Minister Catherine Colonna stated on Wednesday that her country aims to enrol 20,000 Indian students in higher institutions by 2025.

Addressing Lady Shri Ram College students. the French Minister said, "People-to-people contacts are essential... We want 20,000 Indian students in France by 2025. We're starting from something close to 5000... it is very ambitious but between India and France, the sky is the limit."
Recognizing the value of bilateral student mobility, France maintains a target of 20,000 Indian students by 2025, which will open up prospects for new businesses, start-ups, and innovation between the two nations.
"Our business schools are highly ranked. We are working hard for skill development," she said.
Also Read | AAP initiates 3-level probe into 'audio leak' case of Punjab Minister Fauja Singh Sarari
Colonna emphasised student mobility between the two countries during her first official visit to India, saying that "people to people is key to a strong relationship."
India and France are fully committed to carrying out the Partnership Agreement on Migration and Mobility, which will take effect on October 1, 2021.
During the final leg of his three-nation European tour in May, Prime Minister Narendra Modi met with French President Emmanuel Macron, during which the two leaders discussed ways to increase the mobility of students, professionals, and skilled workers while also strengthening efforts to combat irregular migration between the two countries.
Highlighting the strong ties between India and France she added, "Our partnership for decades is not only strategic but also binds our hearts and mind. The sky is the limit for India and French relationship."
Also Read | BMW to set up auto parts manufacturing plant in Punjab, says CM Bhagwant Mann
-PTC News