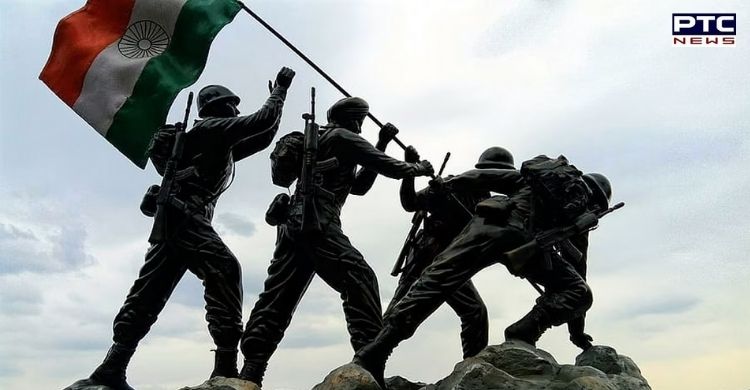 As India celebrates Armed Forces Flag Day on Monday, the prominent personalities from across the nation including Prime Minister Narendra Modi, President Ram Nath Kovind, extended wishes to the Indian Armed forces.

Prime Minister Narendra Modi said that "Armed Forces Flag Day is a day to express gratitude to our armed forces and their families. India is proud of their heroic service and selfless sacrifice."
Also Read | 'Kisan ki mange puri karo': Diljit Dosanjh spotted at farmers protest at Singhu border 
"Do contribute towards the welfare of our forces. This gesture will help so many of our brave personnel and their families," he added.

Likewise, President Ram Nath Kovind said that "On the occasion of Armed Forces Flag Day, a delegation from the Kendriya Sainik Board, Ministry of Defence, presented a flag to President Kovind by pinning it at Rashtrapati Bhavan."
"This #ArmedForcesFlagDay, I join the nation in saluting our Armed Forces who guard our frontiers & uphold the glory of the Tricolour. Let us spare a minute today to express our gratitude to all our serving and retired Armed Forces personnel and their families. Jai Hind!" wrote Captain Amarinder Singh.
Also Read | Farmers' protest: Bharat Bandh on December 8; All you need to know
Similarly, Sukhbir Singh Badal said that "The occasion of Indian #ArmedForcesFlagDay reminds us all that we must thank the Indian Armed Forces for sacrificing their lives and comforts for us."
"On #ArmedForcesFlagDay, my warm wishes to our brave soldiers and their families. I express gratitude and salute the sacrifices they made for the motherland," Harsimrat Kaur Badal said.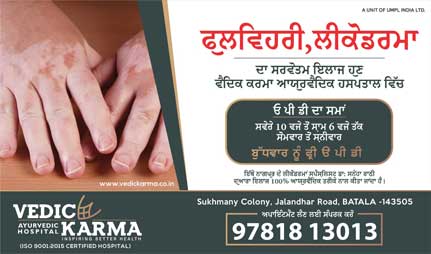 The BSF took to Twitter and wrote: "On this day, we honor the soldiers, sailors and airmen for their service to the nation. Let us contribute generously to the welfare of Indian Armed Forces personnel."
-PTC News