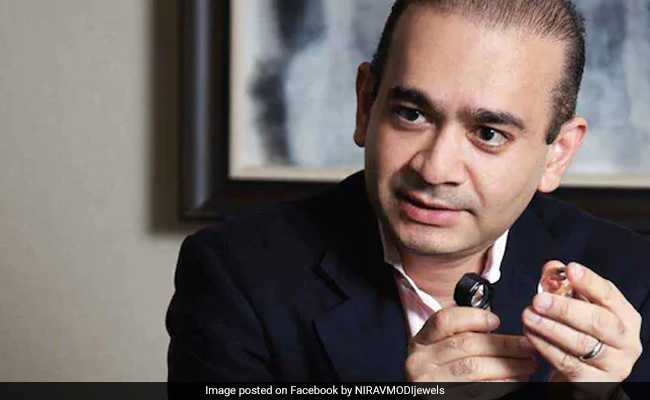 Fugitive jeweller Nirav Modi arrested in London
Fugitive jeweller Nirav Modi has been arrested in London on Wednesday on India's extradition request.  He is being presented in a Westminister court at 3.30 pm. Nirav Modi is wanted in the 14,000-crore Punjab National Bank scam.
According to media sources, Nirav Modi is likely to get bail but British authorities may curb his movements just like in Vijay Mallya's case. Last week, the UK court had issued an arrest warrant against Nirav Modi. It took cognisance of the sanction granted by the UK home secretary on India's request to extradite the jeweller.
Also Read: US girls, 14 and 15 years, charged with robbing bank
On March 9, one of the prime accused in Punjab National Bank scam, fugitive billionaire, Nirav Modi was seen walking freely on the streets of London.  According to the video released by media, Nirav Modi is not easily recognizable. He had grown a handlebar moustache and long hair. As he was confronted by a reporter over allegations levelled against him in the bank fraud, Nirav Modi says, "No comments" and continues to smile.
Also Read: CBI seeks revocation of passports of Nirav Modi, Mehul Choksi
The media reports say that Nirav Modi now lives in an £8 million apartment in London's West End.  The rent of the apartment is believed to be 17lakh per month. He has also started a new diamond business in Soho. The intel agencies had earlier provided input the Nirav Nodi had changed his appearance to disguise people.