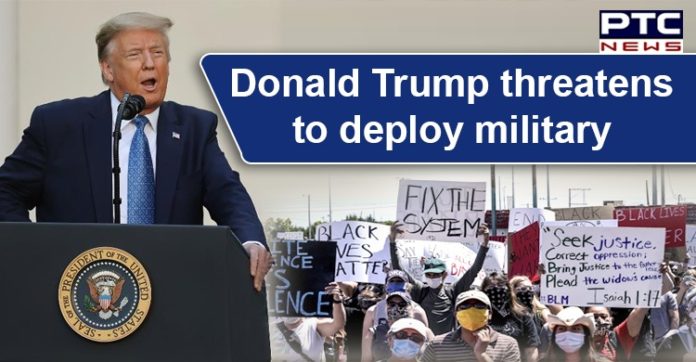 US President Donald Trump on Monday threatened to deploy the military to control the violent protests if the states and cities fail to take actions. The protesters are on the street against the killing of African-American George Floyd at police hands in Minneapolis.

 In his address from Rose Garden of the White House, Donald Trump said that all Americans were "rightly sickened and revolted by the brutal death" of George Floyd, and stated that the justice will be served.

The protests are said to be the worst-ever civil unrest in the United States in decades. The violent protests have engulfed over 140 cities while around 1400 protesters have been arrested.
George Floyd, a 46-year-old man, was pinned to the ground in Minneapolis on May 25 by a police officer who kneeled on his neck for at least 9 minutes as he stopped breathing.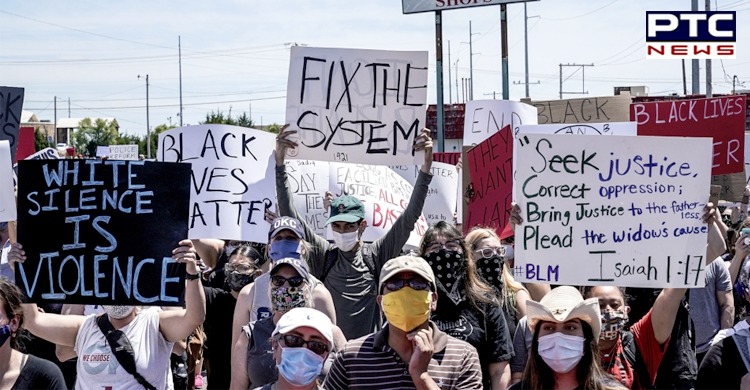 Meanwhile, Donald Trump has assured that he is taking necessary actions to stop the violence and restore the security and safety in the United States of America.
Also Read | Punjab CM gives nod to Covid cess on liquor for FY 2020-21
Minneapolis police officer has been identified as Derek Chauvin who was charged with third-degree murder. Meanwhile, three police officers were fired but there were no charges against them.
The protests are taking place while the nation is combating with coronavirus. The US has reported 1,859,323 coronavirus cases while 106,925 patients have died so far.
-PTC News